Mamie Gummer (The Good Wife, True Detective) and Joe Tippett (Rise, Waitress) are set to lead the cast of the world premiere of Amanda Peet's Our Very Own Carlin McCullough at the Geffen Playhouse in Los Angeles this summer. The story follows the rise of tennis prodigy Carlin and the fight for control between her mother and coach.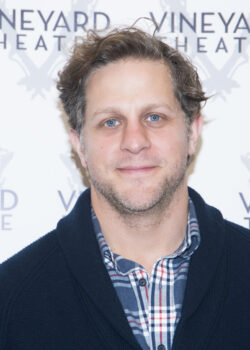 Read: GEFFEN PLAYHOUSE CANCELS NEIL LABUTE PLAY; AMANDA PEET'S OUR VERY OWN CARLIN MCCULLOUGH JOINS SEASON LINEUP
Tyne Rafaeli (Geffen's Ironbound, Actually) will direct, with performances scheduled to begin June 19 ahead of a June 27 opening.
Gummer and Tippett will play the mother, Cyn, and Coach Jay, respectively. Completing the cast are Abigail Dylan Harrison (The Affair) as Carlin at 10, Caroline Heffernan as Carlin at 17, and Tyee Tilghman as Saleef.
The production will feature scenic design by Tim Mackabee, costumes by Elizabeth Caitlin Ward, lighting by Lap Chi Chu, and sound design by Lindsay Jones. Cressa Amundsen will be the stage manager; Phyllis Schuringa, CSA, is the casting director.
Peet's play was commissioned as part of the Geffen's New Play Development program. Rafaeli helmed a reading last year through MCC. Peet is an actor (Togetherness, Something's Gotta Give) and playwright (her first play, The Commons of Pensacola, ran Off-Broadway at Manhattan Theatre Club in 2013).