When Joshua Malina arrives at the studio for the morning's photo shoot, Scott Foley is already there. They embrace and Foley gives Malina a brown paper bag with a loaf of sourdough bread that his wife baked.
The two actors appeared together for five seasons on the Shonda Rhimes drama Scandal and they are both currently appearing in Broadway shows, though they are generally television and film actors.
Foley is now starring in Larissa FastHorse's ensemble comedy The Thanksgiving Play, while Malina is leading Tom Stoppard's sprawling family drama Leopoldstadt. Though both Foley and Malina were theatre kids in school, their 20-plus years careers in front of the camera have trained them a little differently. When they reunite, they start comparing notes: "Are you wrecked after every performance?" Foley asks.
"Oh, completely. So tired," answers Malina. "But then I go home and I can't sleep because I was just in a Stoppard play!"
They check each other's weekly schedules: "Do you have a five-show weekend?" "No, we do two on Wednesday." They both admit they are constantly running lines in their head.

Though The Thanksgiving Play and Leopoldstadt come at their subjects from quite a different angle, they share a theme: the eradication of a people.
The Thanksgiving Play centers on four white, well-meaning-but-misguided actors and educators who are trying to create an uplifting Thanksgiving pageant that honors Indigenous people, even though the first interactions between Native Americans and European settlers resulted in genocide. Leopoldstadt follows several generations of one Viennese Jewish family from 1899 to post-WWII, from the murmurs of antisemitism to their deaths during the Holocaust.
The sanitization—the feathers and war paint, the serene shared supper—of Native stories via Thanksgiving is part of what FastHorse is satirizing in her play. "All of that, though, is just a thin veil over what our government and society has done to them as a people, which is appropriate, which is eradicate, which is really decimate these cultures, these histories, and these stories," says Foley.
A similar line can be drawn to the erasure of Jewish stories, and of Jewish people. "If you look at polls, young people and Americans don't have as much information about the Holocaust as one would hope," says Malina. "It feels like a very good time to be doing Leopoldstadt. Certain cultural and political changes in our country have made hatred back in vogue. People feel very comfortable displaying it."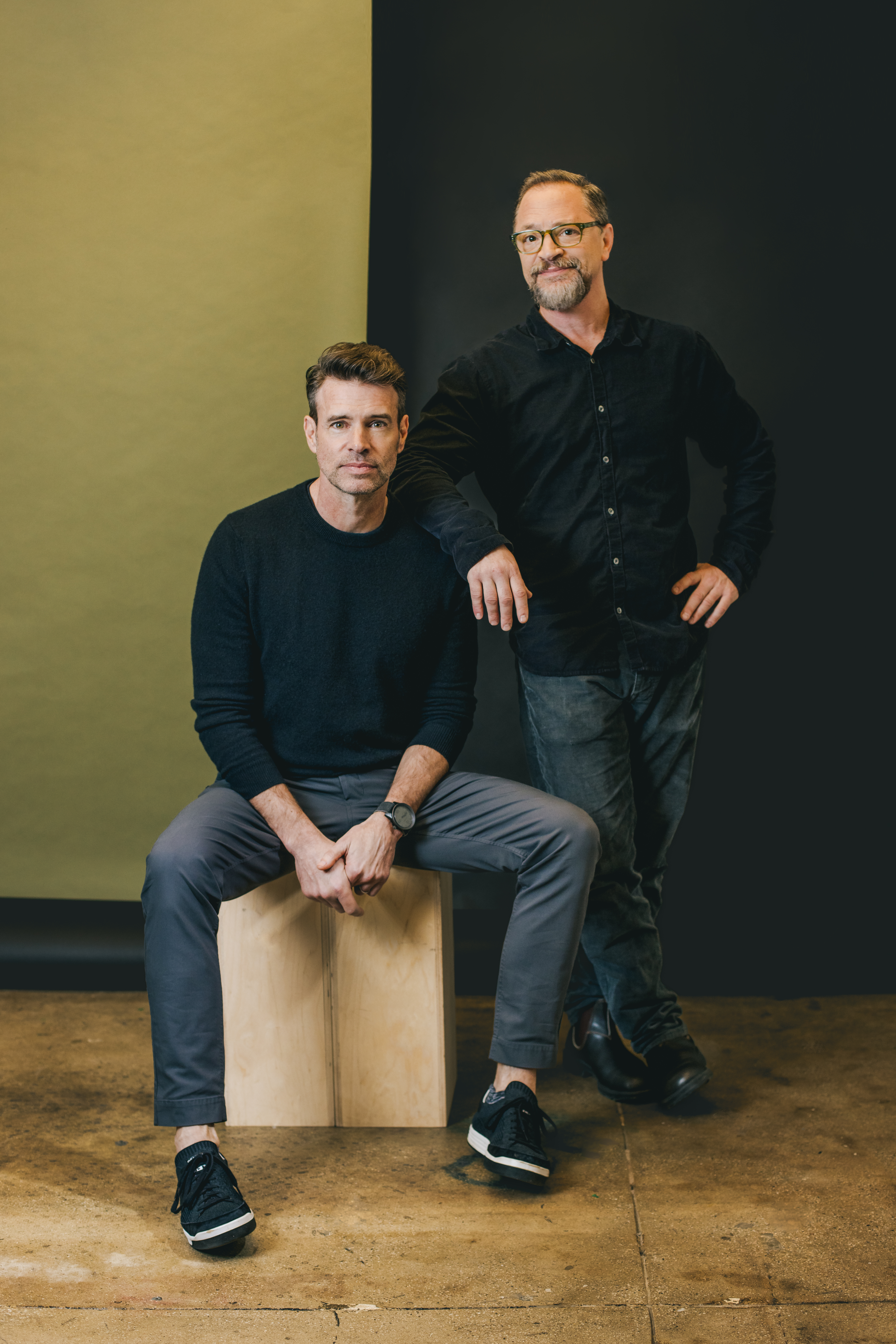 That current cultural climate is part of what gave Foley pause when he first read the script for The Thanksgiving Play. "The material itself scared me, and the way in which the conversations are had in the play scared me," he admits. FastHorse and director Rachel Chavkin have used the term "performative wokeness" as a talking point with the cast. Foley does believe his character is genuine in his efforts to do good, but just keeps missing the mark. It's a very funny play, but, as Foley points out "the themes are not. It's a tough thing in this climate as a straight white man to put myself out in front of this and be OK with being made fun of as the bad guy in today's culture. I am representative of so many things—not just in this play, but in this society—that are painful to a lot of people. And to speak about it in a comedic way seems terrifying."
Malina takes a different approach to tackling a challenging role. "When something seems easy, that's when I choose to do it," he laughs. "I read the play and thought, 'I'm not smart enough to see this play, much less be in it.' I read the play, like, another four times just to appear intelligent enough to discuss the material. I play a lot of contemporary lawyers; I don't play a lot of Viennese 19th century textile factory owners. The challenge is also the great joy."
And according to Foley and Malina, the cast of Scandal remains close. They have a text chain where they'll occasionally check in or wish each other happy birthday. This month, though, they are coordinating trips to see two of their castmates on Broadway.

For Foley and Malina, theatre has pushed them out of their comfort zones, but it's been worth it.
"I think there's a willingness in theatre to push the boundaries more than there is in mass media. Not that television and film don't—they do, to a certain degree. But there are more hoops to jump through," says Foley. "In theatre, there's more of a willingness and a desire to put a spotlight on something and see if it works."
For Malina, it's the sense of community that makes theatre special. "You are with a group of people that are suspending their disbelief with you and going into another world. The thrill of seeing a play, and the thrill of being in a play, are just sort of electric things that are hard to reproduce."
See more from Foley and Malina's Playbill photoshoot below.