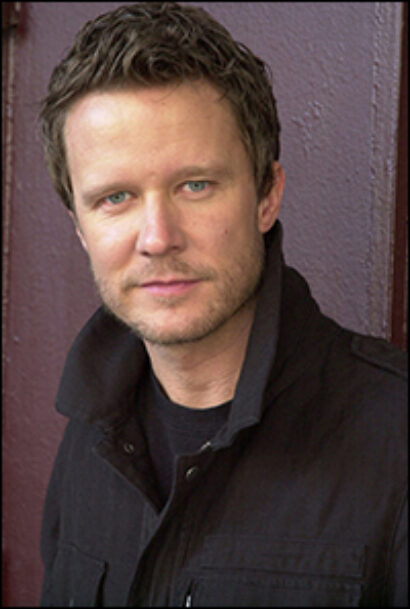 Brandon Bowman: I think Will Chase would be a Smashing choice!
Sara Rae: If Will Chase and Megan Hilty star in a show together... Not a note will be heard because the beauty will be melting everyone's eyeballs. ...it makes sense.
Charles Milo: I like the Idea of Will Chase, and they have worked together before.
Brenda Leonard: Will Chase
Tony nominee Will Chase recently appeared alongside Hilty in the New York concert staging of Bombshell. Former "Smash" co-stars, the two share a good stage chemistry, which would be an ideal fit for Annie Get Your Gun. A Broadway vet, Chase's stage credits include The Mystery of Edwin Drood, Nice Work If You Can Get It, The Story of My Life, Billy Elliot: The Musical and Rent, among others.
Jennifer Eardly-Patoray: Hugh Jackman!!
Dori Mercaldo McCrane: Hugh Jackman.
Theresa Wilkinson Carey: Hugh Jackman
Stage and screen star Hugh Jackman is no stranger to playing characters with a rougher edge like Annie's Frank; his latest role on Broadway, in Jez Butterworth's The River, was just that, and he is known around the world for starring as half-man, half-beast Logan in the "Wolverine" blockbuster series. Jackman is a Special Tony Award recipient as well as a Tony winner for The Boy from Oz; his other Broadway credits include Hugh Jackman, Back on Broadway and A Steady Rain.
Patricia Doyle Zaneski: Steven Pasquale
Betsy Boo: Steven Pasquale
Laurynn Elizabeth Gorski: Steven Pasquale!
Randy Reetz: Steven Pasquale!
A few readers were enthused at the prospect of seeing Drama Desk nominee Steven Pasquale in the role of Frank, perhaps because he was such a convincing and impassioned lover in the Jason Robert Brown musical The Bridges of Madison County. Pasquale is best known for his role in the critically acclaimed TV series "Rescue Me" and was also the leading man in the NBC series "Do No Harm." 
Andy Karl
Chris Fox: Andy Karl
Lulu Thompson: Andy Karl
Jordan Jacobs: Andy Karl FOR SURE
Andy Karl was another popular choice, perhaps because he is known to many theatregoers as the fierce and determined Rocky Balboa from the Broadway staging of Rocky. Karl's other credits include the current revival of On the Twentieth Century, for which he received a Tony nomination for Best Featured Actor in a Musical, as well as The Mystery of Edwin Drood, 9 to 5, Legally Blonde and Jersey Boys.
Norm Lewis
Tim Stuff: Two words: Norm Lewis
Jimmy Tucker: Brian stokes Mitchell. Or Norm Lewis
Tony Award nominee Norm Lewis recently starred in the title role of Broadway's long-running production of The Phantom of the Opera, marking the first occasion that the role had been played in New York by an African-American performer. Other Broadway credits include The Wild Party, Side Show, Les Misérables and Porgy and Bess, the latter alongside Audra McDonald, for which he received a Tony Award nomination for Best Actor in a Musical. He also starred as King Triton in Broadway's Little Mermaid.
Brian d'Arcy James
Diane Balinski: Brian d'Arcy James!!!
2015 Tony nominee Brian d'Arcy James currently stars in the new Broadway musical Something Rotten!, playing a disgruntled playwright who is determined to be more famous than Shakespeare. D'Arcy James made his Broadway debut in 1995, and his credits include starring in the title role in Shrek, Carousel, Macbeth, Titanic and Next to Normal.
Ramin Karimloo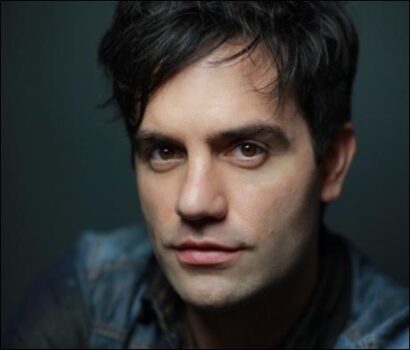 Jonathan Stout: Ramin Karimloo!!!
Iranian-born, Canadian performer Karimloo is familiar with playing the leading man on Broadway. He was hand-picked by Andrew Lloyd Webber to portray the lead role in his Love Never Dies in London's West End, and Karimloo played the Phantom again for three performances alongside his Love Never Dies co-star Sierra Boggess in the 25th anniversary production of The Phantom of the Opera at Royal Albert Hall. He currently stars as Jean Valjean in the Broadway revival of Les Misérables, a performance that earned him a 2014 Best Actor Tony Award nomination.