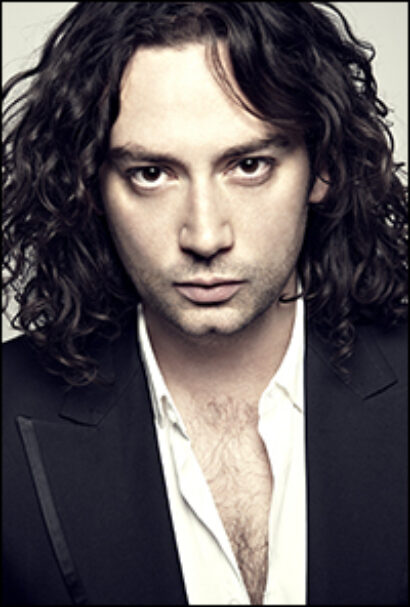 The 7 PM concert feature Texas' Alley Theatre cast members Constantine Maroulis, Nancy Opel, Mara Davi, Antoine L. Smith and Mitchell Jarvis.
Opel has been with the production through its various incarnations, including its premiere at the George Street Playhouse in New Jersey and its Off-Broadway run at New World Stages.
Check out the exclusive video from the rehearsal room.
The Toxic Avenger - In Rehearsal from Straight From New York on Vimeo. The Toxic Avenger, winner of the Outer Critics Circle Award for Best Off-Broadway Musical, features a rock score by Bryan and libretto by Joe DePietro.
Special appearances are made by DiPietro and Bryan, who perform an acoustic song live.
According to 54 Below, "It's a charming love story and laugh-out-loud musical that has it all — an unlikely hero, his beautiful girlfriend, a corrupt New Jersey mayor and guys who play… well… bullies, mobsters, old ladies, and stiletto-wearing back-up singers. In an attempt to clean up New Jersey's most polluted town, our hero Melvin is dumped into a vat of radioactive toxic waste, only to reemerge as The Toxic Avenger. Our new hero is now a seven-foot mutant freak with superhuman strength and a heart as big as Newark. He's out to save New Jersey, end global warming, and woo the blind librarian in town. It's a toxic love story with an environmental twist! The Toxic Avenger will leave audiences laughing in the aisles as it rocks the house."
Doug Katsaros provides music direction for the concert, which is produced by Tyce Green.
Though no official announcement has been made, a previous casting notice stated that The Toxic Avenger was eyeing a future Broadway life following the out-of-town engagement at the Alley Theatre.
For more information and tickets to the 54 Below concert, click here.