Hello from a delicious flight from San Francisco to NYC. James is by my side. Why is this flight delicious, you ask? Well, because we were able to upgrade to first class, both ways.
I was in San Francisco for a concert with Jessie Mueller at the American Conservatory Theater. Randy Taradash of Feinstein's at the Nikko was our wonderful producer. James and I spent Friday night at Feinstein's seeing Donna McKechnie's all-Sondheim show.
I loved my old pal Ian Herman's fabulous accompaniment. We've known each other for so many years, but hadn't seen each other in a while. We would always run into each other on the Upper West Side, where we were neighbors. James and I used to live near Riverside Park, but we have since moved near Central Park. While it's not that far geographically, the Upper West Side is divided by Broadway into the West Upper West Side and the East Upper West Side. James and I are now on the East Upper West Side and, remarkably, I haven't seen Ian since I moved those two giant blocks away. In the words of Lin-Manuel Miranda, via The Notorious B.I.G., "If you don't know, now you know!"
OK. Let me paint you a picture of Donna's show. She shared so many Sondheim insider stories! Here's the scoop.
Donna's relationship with "Steve" goes all the way to the early 60s when she played Philia in the national tour of A Funny Thing Happened On The Way To The Forum. She shared that the song, "You Could Drive a Person Crazy," was almost cut from Company before the show made it to Broadway. Seriously!
Basically, in the out of town tryout, the song did not land. It wasn't clear why. But because it laid such an egg, it was on the chopping block. One day, Donna, Pam Meyers, and the late, great Susan Browning arrived to the theatre before the show and were sitting in the house. They decided to practice the song, even though they knew there was good chance it was in its final days. All three women huddled together in the audience and sang together. After singing it for a while, Mr. Sondheim himself came over. Uh-oh, they thought, thinking they were about to get the, "No need to practice, ladies, because this song is cut" speech. Nope. Quite the opposite.
Sondheim asked them, excitedly, what they were doing. They told him they were marking it. Although they were being quiet, they had still kept the energy of the song. All three women had big Broadway voices, so when they were all at full volume during the performance, the lyrics were lost. Sondheim asked them to sing it quietly in the show that evening. Once they sang it quieter, but still intensely, the song suddenly worked. Thus, "You Could Drive A Person Crazy" was saved. I guess practice does make perfect! Check out this video of all three vocalists sounding amazing at the recording session.
Because I love stories of songs that nearly got cut, I'll share a story from my time with Jessie Mueller.
During our concert, Jessie and I were talking about Beautiful, which premiered at the Curran Theatre, right next door to where we were performing. Jessie recalled the first preview, and how no one really knew if the show was gonna work. Of course, she knew the songs were great and the script linked them all together nicely. Sometimes, when you are performing the show, you can't really see it from the audiences' perspective. She remembered how much the San Francisco audience loved the first preview and how it made her confident that the show was indeed going to work.
Even though they received such a warm response, Jessie mentioned the show still underwent big changes from San Francisco to Broadway. She told us that the creative team couldn't find a place for "You've Got A Friend," even though they all agreed the song should be in the show.
When they were at the Curran, Jessie told me that during the bows the whole cast would perform, "I Feel the Earth Move." Everyone would belt, rocking out their dance moves. The crowd would go wild. The song would end to tumultuous applause like a rock concert. Righteous!
Then, the cast would leave and Jessie, by herself, would walk to the piano and play the soothing, very languid first keys of "You've Got a Friend." Jessie's fun job was taking the energy of the room down from a screaming rock concert to a somber, quiet introspective ballad. Good night, indeed.
She remembers starting to sing and thinking, "Hoo boy. This is not working." The good news is, the late, great Doug McGrath found a wonderful place for "You've Got A Friend," within the story itself. Jessie didn't have to be a killjoy anymore.
Here's a video of their recording session that features the song as arranged by Jason Howland.
The morning after our concert, James, Jessie, and I went out to breakfast. On the walk back, we heard "You've Got a Friend" blasting from a random store's speaker. We had to take a video of our surprise!
Jessie and I took our show to Green Room 42 Monday night, where we performed alongside some fantastic Broadway stars to benefit the Broadway Green Alliance. It was an incredible event for a fantastic cause. To learn more about what the Broadway Green Alliance is working on and how you can support their advocacy for our planet, visit BroadwayGreen.com.
Jenn Gambatese and Anika Larsen spearheaded last night's event. Here's my Playbill Obsessed with Anika. Watch out for the sass!
Yesterday was also Chita Rivera's birthday! Thrillingly, I'll be doing a concert with her this coming Sunday at the Parker Playhouse in Ft. Lauderdale. Get your tickets here!
In March I'm lucky enough to accompany Chita again at the New Jersey Performing Arts Center. Tickets for that show are available here!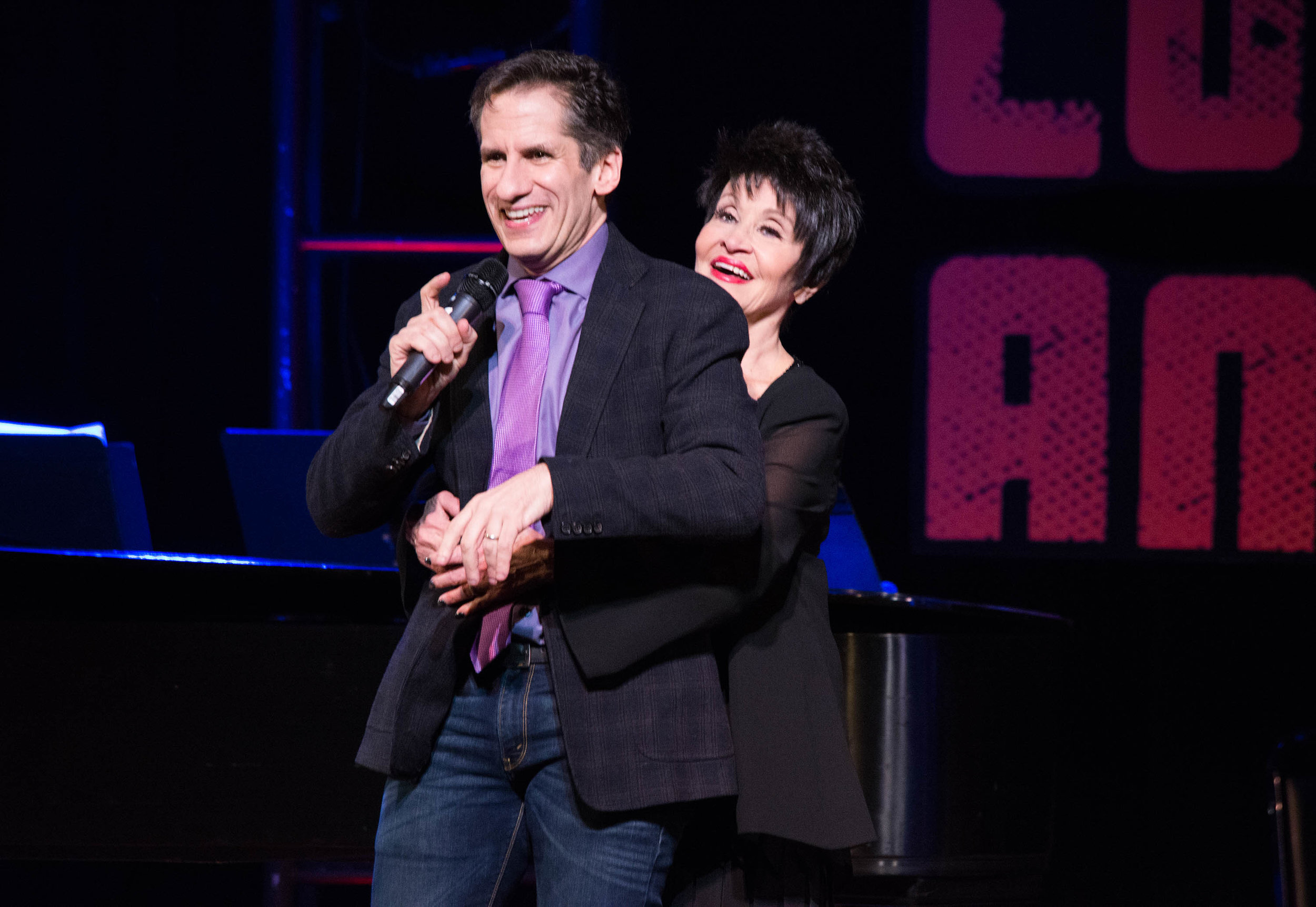 There's no way to overemphasize her importance to musical theatre. It's amazing to think of the iconic roles she's originated. Again, these are not roles she stepped into during a revival. Chita was there from their creation.
Chita told me one day that she was walking down Shubert Alley and saw posters for the then-revivals of Bye Bye Birdie and West Side Story, alongside one for the long-running Chicago. She thenthought, "Am I supposed to be at the theatre?" Need I remind you, Chita originated classic roles in all three of those shows. Chita, to me, is the ultimate triple threat.
I have to close by sharing one of my favorite Chita stories. Back in the '50s, Chita noticed a bruise on her forehead. She didn't remember falling or banging her head, so she couldn't figure out where the bruise came from. In literally retracing her steps, Chita realized that during Seventh Heaven, the musical she was part of at the time, she had a stage cross where she kicked her leg to the back of her head. Well, she was bending so far back and her leg was so flexible, that when she bent backwards, her leg was kicking her forehead!
Here is Chita in the original Bye Bye Birdie.
Celebrate the brilliance that is Chita Rivera and peace out!