TV fans recognize him from Vinyl and Agent Carter and now his starring role as Des on Lifetime's dark comedy Mary Kills People, but Richard Short first cut his teeth acting onstage—making his professional debut in London's West End and later performing on Broadway.
Short got in the 1996 West End revival of Grease. On smaller stages, he originated the role of Eric Saunders in 2008's King of Shadows by Roberto Aguirre-Sacasa (American Psycho) at Theatre for the New City, played Harry in Mary Rose at the Vineyard, and appeared in An Evening with Simon Gray. Short made his Broadway debut in 2011 alongside Tony winner Mark Rylance—a show he counts (below) as one of his most influential experiences.
Now, Short takes what he's gleaned from the theatre for his work on Mary Kills People. Named one of the Top 20 TV Shows of 2017 by Variety, the series—now in its second season—follows E.R. physician Dr. Mary Harris and her partner Des Bennett as they provide end-of-life services in an underground illegal side business. "He believes in the 'right to die' for terminally ill patients and runs an illegal assisted-suicide operation for those that choose," explains Short. "He's in it for the right reasons, completely human and yet the most troubled character in the series."
Short calls Des "the most complex character I've ever played." "He's a beautiful, searingly honest man who goes home to a mountain of demons. He's an ex-addict in Season 1 and the temptation never, ever leaves," he says. "The research and talking to other addicts has been heartbreaking and to give that beast of burden its full weight you have to marinate in guilt the whole time and it hurts like hell."
While Mary Kills People has offered Short a challenge, his next task will push him to stretch even further as an actor—this time onstage. He is set to play Richard Burton in the new play Cleo (playing April 6–29 at Houston's Alley Theatre), about Richard Burton and Elizabeth Taylor as they film the 1963 Cleopatra. Here, Short shares the most impactful moments of his theatrical career, his favorite part of working in TV, and what to expect from his return to the stage as Burton.
What was your first professional job?
Richard Short: I was 19 years old and auditioned for the brand new production of Grease in the West End of London. I hadn't a single lesson of any sort to my name but stood onstage at the Dominion Theatre and read Hamlet in a leather jacket. I was channeling a James Dean/Danny Zuko-by way-of-Laurence Olivier-type performance. Outrageously, it worked as they gave me the role of 'Johnny Casino' at the Manchester Opera House for a year. It was 1996. A spectacular time to suddenly have money in my pocket and be in that part of the world. David Beckham, Take That, Oasis, The Spice Girls, the European Football Championships…all were happening around us (and in our theatre!) and it gave me the feeling of having gone from a cheap bedsit in a grotty part of London, eating cereal twice daily, to being a part of the (occasionally) glamorous world of the entertainment industry.
What was the stage show that has most influenced you?
The production of Mary Rose I was in for the Vineyard Theatre in New York. It was a difficult time personally, which made the intensely emotional performance that was necessary even more profound. I simply couldn't shake its themes—largely thanks to the unmatchable writing of J.M. Barrie. I mention it as the most influential because I've since ensured the rights to a film version and have written a few drafts of the screenplay, hoping to get it to the big screen. The owners of Barrie's estate have given their full blessing to the most recent version. It contains all my favorites…time, loss, memory, love, war. What more do you need?
Is there a stage moment you witnessed (from the audience, from the wings, in rehearsal) that stays with you?
Incredible performances such as Cate Blanchett in Plenty, Jude Law in Hamlet, Clive Owen in Old Times, and Kevin Spacey in The Iceman Cometh. But I was fortunate enough to be in the company of Jerusalem alongside Sir Mark Rylance. Anyone that knows of the production will understand just how profoundly earthshaking and life-changing sharing a theatre with him must be. I was a somewhat minor player in the production, but had worked in Shakespeare workshops with Mark decades ago in London and jumped at the chance of being a part of the team (there really are 'no small parts'). Night after night, we'd all be in the wings just watching Marks final speech, banging the drum "Come, you giants!" Spine-tingling, truly. It simply cannot get any better than that.
I learned even more from his quieter moments, in which he'd simply stand and listen to another actor. No man can do more with his back to the audience and no dialogue than Mark. Most importantly, offstage he's the ultimate "company man." He fosters a true family spirit among his fellow players. All share a dressing room, all work and play together and all are equal. It's beautiful and, of course, how it should always be.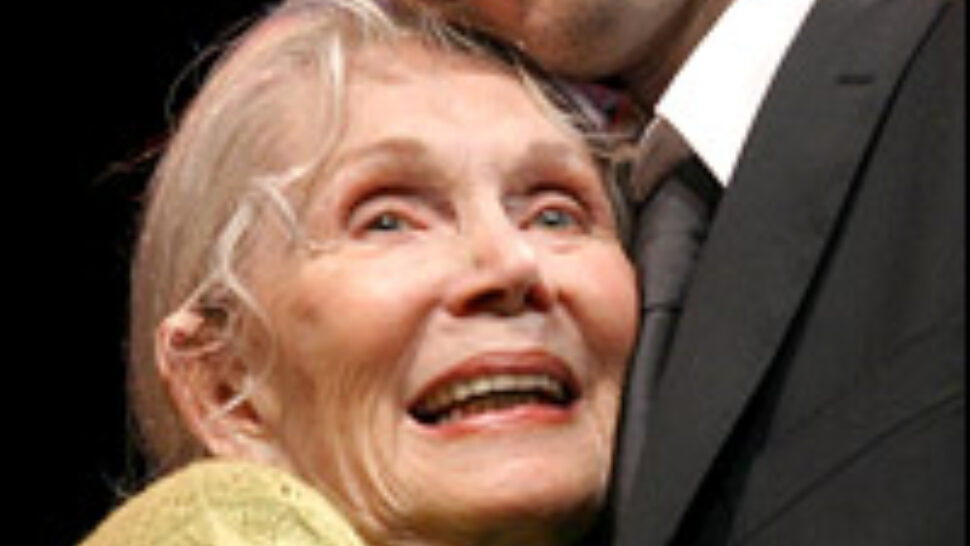 What's been the most rewarding experience onstage for you?
Playing John Eastman in Rebecca Lenkiewicz's The Night Season. It was the first ever play written by a woman to be on the Main Stage of the National Theatre in London and we did the New York transfer. It was directed by Lonny Price and just felt so perfectly pitched in every department. Michael O'Keefe, Katherine Helmond, David Patrick Kelly, Kelly Overbey, Rosie Benton, and the superlative Ana Reeder. All flawless. Each night I got the immense pleasure of enjoying a beautiful yet odd love affair with Katherine and the thrill of emotionally sparring with Ms. Reeder. She beat me up, chewed me up and spat me out daily. It was exhausting, brutal and I loved every minute of it.
Who is a collaborator from theatre who has made you better?
Anyone that's challenged me, made me feel uncomfortable, sick, or incapable of carrying on. It takes a twisted mentality to be on a stage in the first place but to truly better yourself you must be shaken from your comfort zone. Negative critics just make me angrier and more determined than ever to prove them wrong. For me, true art comes from the fight, the struggle. Tina Landau directed me in a play and I knew she questioned my ability and I questioned hers in return. It was, at times, humiliating to rehearse and I wanted to walk away. Encouraged by others to stay, I went to work and it became a performance of which I (and Tina…and the critics!) were immensely proud. Where I grew up, when someone doubts you, you just have a fist fight. Far better (and nominally less painful) to just prove them wrong.
What is your favorite part of doing TV that's different from theatre?
I think the daily sense of completion. A scene is done, particularly on your 'big' days, then you get to the end and never have to think about it again. There's such a tangible sense of relief just to have gotten through it once more. Of course, in the theatre we only reach that point at the end of the run. I've recently started to appreciate the relationship with the camera too. Rather than find it fake and obtrusive, an interloper in our midst, I now subconsciously feel its presence and know it's reading my every inner thought…because it really is! However, the stamina involved on a major TV production can be just as brutal as the theatre. Early mornings, cold, hot conditions, pouring out emotions for 16 hours straight before going home to look at the rewritten scripts for the next morning to do it all again.
Give us a teaser for Cleo.
I've joined the production quite late in the day and have been away from the stage due to the television commitments so it's a little daunting, but that's why I feel the need to do it. [Director] Bob Balaban is obviously a hugely accomplished actor himself so if he feels I can pull it off, I absolutely can. Richard (and Elizabeth Taylor) are in almost every scene of an epic, talkative, funny, challenging play [by Lawrence Wright], which we're staging as a world premiere at the Alley in Houston, Texas.
Burton was, to me, one of the very best that ever lived. On stage and screen. He's acting the whole time…as Mark Antony or as Richard. Which means he has a wonderful oratory style, drenched in that drunken Welsh brogue. He's relentless in his pursuit of Elizabeth yet delivers a towering, iconic performance in Cleopatra at the same time. So I'm watching lots of Cleopatra, Camelot, and Who's Afraid of Virginia Woolf?, listening to Under Milk Wood and War of the Worlds and reading his diaries as well as the Shakespearean Antony & Cleopatra. There's also a distinct correlation between Des in Mary Kills People and Richard in Cleo: both very flawed individuals but lead with their heart on their sleeve (mostly to their detriment). I'm drawn to such people and its an honor to show people why they are who they are and why they mean no harm despite their constantly being the cause of it. As Richard says in the play: "It's not the perfect things about us that make us human but our distance from the ideal."
Mary Kills People airs Mondays at 9 ET. Check your local listings—and catch up on the series via Hulu.