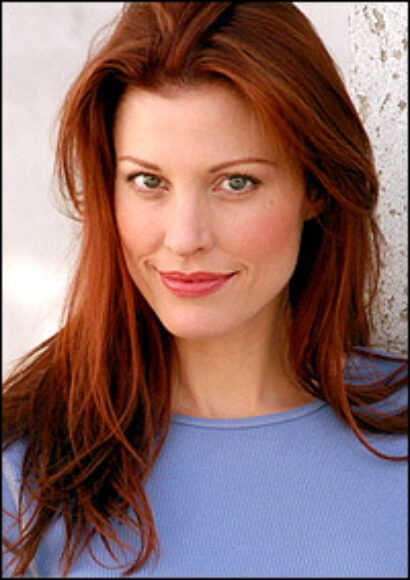 Her casting was announced Aug. 25 by Magic Arts & Entertainment/Tix Productions, Troika General Management and international producer Luis Alvarez.
York (Off-Broadway's Dessa Rose, Broadway's Dirty Rotten Scoundrels and City of Angels) will star as the sinister lady notorious for kidnapping Dalmatian puppies for their distinctive spots.
Her Broadway credits also include Les Misérables, Victor/Victoria (Drama Desk Award), The Scarlet Pimpernel and Sly Fox.
In 2008-09, she co-starred opposite Jeff Daniels in the world premiere of the new Broadway-aimed musical Turn of the Century at the Goodman Theatre in Chicago.
The creative team behind The 101 Dalmatians Musical includes four-time Tony Award-winning director Jerry Zaks (A Bronx Tale, Smokey Joe's Café, Guys and Dolls), acclaimed bookwriter and co-lyricist BT McNicholl (The IT Girl), and composer and co-lyricist Dennis DeYoung, best known as the founding member of the legendary rock band STYX. As previously reported, the tour launches in Minneapolis Oct. 13. The tour route includes a stop in Manhattan.
The production will have choreography by Warren Carlyle (Tale of Two Cities, Finian's Rainbow), lighting design by Paul Gallo, costume design by Robert Morgan, scenic design by Heidi Ettinger, orchestrations by Danny Troob, with dance arrangements by Mark Hummel. Joel Slaven is the dog trainer for 101 Dalmatians.
York said in a statement, "Growing up, '101 Dalmatians' was one of my favorite children's stories and Cruella De Vil, one of my all time favorite characters. Ironic I should say, because I am a huge animal lover. It will be so much fun to bring such a fabulously dynamic villain to life. Cruella is unlimited in her treachery, and yet, you can't help but love her. The opportunity to collaborate with the enormous talents of Jerry Zaks, Warren Carlyle, Dennis DeYoung and BT McNicholl, well, that's just icing on the cake."
According to the producers, "The production follows Dalmatians spouses Pongo and Missis Pongo who are living the good life in London with their 'pets' Charles and Catherine Dearly. When their 10 puppies are suddenly 'dognapped' by the villainous Cruella de Vil, they summon the help of a vast network of dogs and set off to rescue their pups. There's a happy ending for all with laughter, mayhem and music along the way. The 101 Dalmatians Musical also stars 15 real Dalmatians, many of which were rescued from animal shelters across the country, in a surprise grand finale that will leave audiences cheering."
*
McNicholl said in a previous statement, "Here is an enchanting, upside-down vision of the world: seeing life from the dogs' point of view. Embracing this wonderfully daft proposition, we are instantly transported to a slightly topsy-turvy, exciting, and altogether fantastic reality that gives grand license for song, dance and spectacle."
Humans will be "in a heightened form of dress and scale so as to appear larger than life — as they would seem from a dog's point of view," stated Zaks. The Dalmatians will have "no ears, no paws — but, rather, a clever use of costumes in the black-and-white palette that will immediately set them apart from the human characters. This represents a technical solution to the question, 'How do we present dogs and humans on stage simultaneously?'"
BT McNicholl is a BMI Award-winning librettist and lyricist, whose work includes the musical The It Girl (published by Samuel French and Hal Leonard Publishing). He is also a respected director.
DeYoung is best known as keyboardist, songwriter and a founding member of the rock group Styx. He was the lead singer and composer of Styx hits, "Lady," "Come Sail Away," "Best of Times," "Mr. Roboto," and more. His musical The Hunchback of Notre Dame was an extended hit in Chicago in 2008. (The first production of The Hunchback of Notre Dame, was staged in Nashville, by the Tennessee Repertory Theater.) For more information, visit Dennis DeYoung.com.
Zaks won Tony Awards for Direction of Six Degrees of Separation, Lend Me a Tenor, The House of Blue Leaves and Guys and Dolls. He also directed the popular Smokey Joe's Café and the revivals of Anything Goes and A Funny Thing Happened on the Way to the Forum (he was Tony-nominated for all three).
For more information visit www.the101DalmatiansMusical.com.