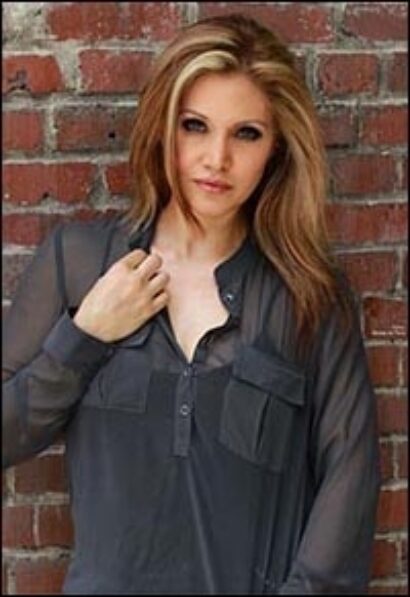 The movie musical, produced, written and directed by Paul Chau, features Orfeh, Taylor Louderman, Allison Case, Bart Shatto, Xavier Cano, Richard H. Blake, Ethan Angelica, Ben Prayz, Jace McLean, Joshua Landay, Wyatt Kuether and Kelly Brown.
Show times are 1:05 PM, 3:40 PM, 6:30 PM and 9:30 PM.
In the new film, according to press notes, "three young and not so young actress/waitresses share day job duties at a showbiz diner in New York City as they chase their theatrical dreams and battle to preserve their relationships, inspiration and dignity. Their friendships, the diner and its owner are an anchor in a whirl of auditions, near successes and brutal failures. When the diner hits financial headwinds and is about to become fodder in a real estate deal, the stakes rise and long-suppressed tensions and tenderness come to the surface."
In a statement writer-director Chau said, "In 2009 I finished a documentary that profiled 11 aspiring actresses (ages 23-70) to see what the life of an actress was really like. Depending on their age, each had a different perspective, but all shared a passion for acting. At the cast and crew screening, a friend of mine who was active in Broadway theater said that she thought the documentary would be interesting for Broadway. I had similar thoughts but they had done A Chorus Line already. As I thought more about it, I thought if I wrote a musical, this would allow me to re-visit my teenage years as a songwriter and also blend that with my passion for filmmaking. So I started a three-year journey learning about producing theatre…During the time I was involved on the producing end, I wrote the musical film 'Life of an Actress The Musical.' After a successful reading of the musical in March 2012, I decided instead of following the traditional model of testing the show out of town, I would make a film instead. I hope the film will show everyone what the life of an actress is like from the viewpoint of the three different age characters (25, 30 and 41 years old). The musical film was inspired by the documentary but is not based on the documentary. Instead of 11 viewpoints, I narrowed the viewpoints down to three characters. You confront different issues during these ages including young love versus career, transitioning when you are 30 and maybe accepting that you will never make it when you are in your 40's but still aspiring. I hope people will get to see the tremendous talent of our Broadway cast."
"Life of an Actress" also features musical arrangements by Seth Weinstein, choreography by Wendy Seyb and costume design by Moira Shaughnessy. For more information about the New York debut, click here.