The Tony Award nominations are here! Read on below how this year's nominees heard the news, and what it's like to have their work this season recognized by The Tony Awards. Keep checking this page for further updates as they come in!
SEE: The Full List of 2022 Tony Award Nominees

Rob McClure, Best Performance by an Actor in a Leading Role in a Musical, Mrs. Doubtfire
"I am ecstatic to have my name listed alongside those four brilliant artists for the next month, as we celebrate the resilience of this community. Our show has been through so much. This nomination honors all my remarkable colleagues at the Sondheim who make my performance possible. I love them."

Toby Marlow & Lucy Moss, Best Musical and Best Original Score (Music and/or Lyrics) Written for the Theatre, SIX: The Musical
"Gosh, this is so wild. We created SIX as a fun summer project for us and our friends in 2017, thinking that, come the autumn, we'd be moving on with our lives and becoming lawyers or accountants or something. So, for that show to be nominated for a LITERAL Tony Award is just beyond. It's a truly amazing, baffling honour to be even considered in the same category as these other wonderful pieces. We are so humbled, grateful, and handsome. Lastly, we'd just love to give a major shout out to the American accent. In our own accents (the accent in which this music was originally written), the word 'category' is absolutely not stressed like it is, repeatedly, in our show's final number. But, having the opportunity to bring the show to Broadway really has allowed that lyric to blossom from noticeably shoddy writing to a seemingly innocuous rhyme. So, thanks, America <3."

Jennifer Simard, Best Performance by an Actress in a Featured Role in a Musical, Company
"Well, I tell you what. I was crying during all the design awards, because the trauma of the pandemic, and questioning whether we were going to be able to come back at all, all came flooding back. So, I was really happy for Broadway in the larger sense, regardless of myself. You know, Barbara Barrie got a Tony nomination for this role back in 1970. And I've been a fan of hers since I was 11 years old. By honoring me this way, it just really brings up all of my love and admiration for her all over again. I feel so, so honored. And I would be remiss if I didn't say how much I share this with not only everyone at my Company, because we are a company, but with my partner, Christopher Sieber. He really is the Abbott to my Costello, feeding me those moments so that I can land them and I just, that's how I feel about the whole thing. I'm just so lucky. I'm so lucky."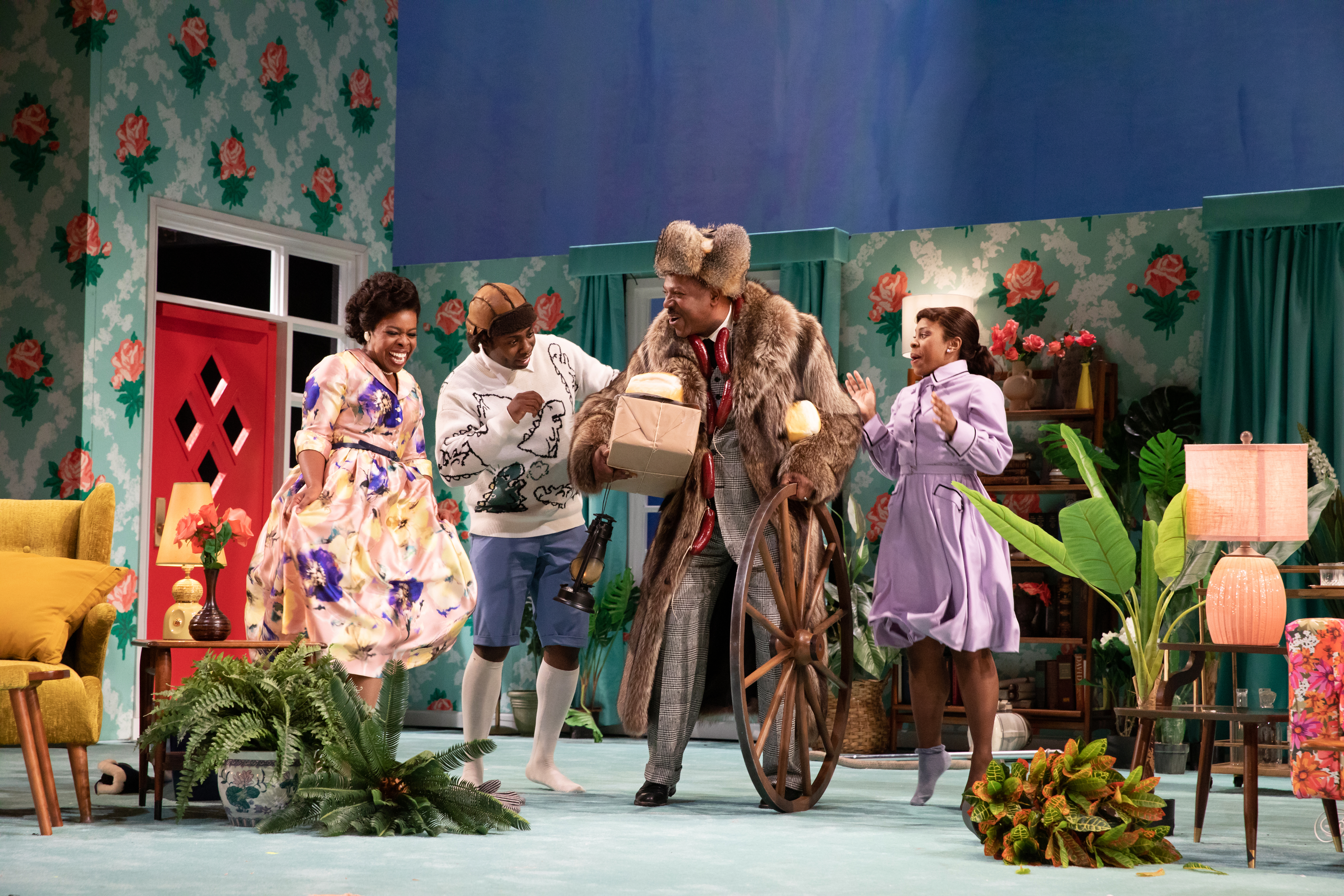 Lileana Blain-Cruz, Best Direction of a Play, The Skin of Our Teeth

"AAAAAAAH! I am overwhelmed with gratitude and joy at this nomination. Theatre is the ultimate collaborative art form, and I am so thankful to the wonderful actors, designers, and Lincoln Center Theater for making it all happen!"
Michael Oberholtzer, Best Performance by an Actor in a Featured Role in a Play, Take Me Out
"This is a day I will never forget. To be a working actor is a blessing in of itself; To have the opportunity to do a Richard Greenberg play on Broadway is grace; to be nominated for a Tony for my performance is worth a lifetime of gratitude."
Shoshana Bean, Best Performance by an Actress in a Featured Role in a Musical, Mr. Saturday Night

"It's still kind of sinking in, but what I do know for certain is I'm in a category with literal giants, and for that I am so honored and humbled. I am proud to be part of the season that brought audiences back to the theatre, and, as always, so grateful to be part of this magical community. As far as Mr. Saturday Night, they've been working on this show for many, many years. I count myself so lucky Billy and company brought me along for the ride."
Michael Korie, Best Original Score (Music and/or Lyrics) Written for the Theatre, Flying Over Sunset

"This is thrilling news. I'm so grateful to Lincoln Center Theater, to all my collaborators, most especially Tom Kitt and James Lapine, a wonderful cast, and brilliant design and musical team. Thanks so much to the Tony Award nominators for including us in the nominees."
Beowulf Boritt, Best Scenic Design of a Play, POTUS: Or, Behind Every Great Dumbass are Seven Women Trying to Keep Him Alive; Best Scenic Design of a Musical, Flying Over Sunset
"After 18 months of dark, empty stages, just getting to create the worlds of POTUS and Flying Over Sunset on Broadway was thrilling. Getting to do it with Susan Stroman and James Lapine was more than my younger self would ever have dared dream of. Getting a pair of Tony nominations for them leaves me speechless."
John-Andrew Morrison, Best Performance by an Actor in a Featured Role in a Musical, A Strange Loop
"I was trying to pretend like I wasn't going to watch, and something forced me out of bed and in front of the TV. I'm in shock, but I'm thrilled. I'm thrilled for our show, for all the folks that got nominated. It's been a journey, and I'm so very proud of us. I don't know what to do with myself, and my phone is going nuts. I keep telling myself to breath and remember where my feet are. This is amazing. I want a latte."

Barbara Whitman, Producer, Best Musical, A Strange Loop
"When I first heard Michael R. Jackson's work, I knew I was hearing an exciting and important new voice in American Musical Theatre. I was taken on a trip that was funny, insightful, wild, and challenging – and I wanted to share this story that I had yet to see on a Broadway stage. I am so grateful to be able to work with the most talented creators, actors, and designers who have come together to tell this game-changing story eight times a week."
Jennifer Schriever, Best Lighting Design of a Musical, A Strange Loop
"I'm sobbing in the Delta Sky Club near Terminal A in Boston Logan International Airport. I'm flying back to New York City for 24 hours to see my five-year-old son on my day of tech in Cambridge. I don't know how to express how emotional it was to be sitting here as so many deserving artists, and my dear friends, got recognized for their amazing work. Then I realized, this party is going to be insane!"

Arnulfo Maldonado, Best Scenic Design of a Musical, A Strange Loop
"I am beyond thrilled and humbled by this nomination. I couldn't be more proud of our Strange Loop family -- over the moon I am a part of this big, black and queer-ass American Broadway show!"

Charlie Rosen, Best Orchestrations, A Strange Loop
"I'm thrilled to be nominated for my collaboration with the genius Michael R. Jackson on this project. It is truly an honor to contribute to this show and music which shares its truth honestly, and without compromise. It will be a standout moment in my mind and heart for the rest of musical life."
Paula Vogel, Best Revival of a Play, How I Learned to Drive
"I am still floating. I really am. I am so honored to be nominated alongside my peers in this category! I watched, it's very rare for me to get up at the crack of 9 AM, because I'm a night owl. The thing that's so makes me float so much is that David Morse and Mary-Louise Parker are being nominated for just extraordinary work that's changed my life. It's really an honor, and it's an honor as a woman writer to receive a nomination for a revival during my lifetime. Which, I'm aware of the honor of being side by side with Alice Childress and Ntozake Shange. The very best thing about this, for me, is that this season is the first time I feel at home with other Broadway writers. The fact that the season began with Pass Over and Antoinette Nwandu. The fact that there are women directors and women creators. The fact that so many of my students go on to Broadway before me, has always made me happy. So, now I get to produce side by side with them. Lynn Nottage was the first undergraduate I ever produced as a teacher. And the fact that she's got two nominations this season makes it all the more rewarding. I've seen some friends. I've talked to my wife through the day. And I'm coming down to New York tomorrow morning. I feel like I'm going to be back with my people, I get to see the cast again. And that matters. That's the best way to celebrate."
Lynn Nottage, Best Play, Clyde's; Best Book of a Musical, MJ
"I decided to actually watch them live. To support my collaborators. And I was really pleasantly surprised to discover that I was nominated in two categories. Surprise, and shock, and elation. I move through lots of different emotions, but just really thankful to have gotten the nomination, particularly because it's been such a difficult, fraught year. I'm thrilled to be recognized for my work during this historic year on Broadway. And I feel really thankful that I can be here representing my fellow travelers. I want to acknowledge my fellow travelers who weathered this difficult moment to bring back theatre. I'm going to celebrate today by sitting down at my computer, and writing. I had the joy of working with amazing collaborators, like Kate Whoriskey and Christopher Wheeldon, who infused the work with passion, love, and joy. I am thankful to be a storyteller during this historic moment in which I have been part of a season with an unprecedented group of Black theatremakers. What I hold onto is the thought that work is resonating with audiences."
Babaloo Mandel, Best Book of a Musical, Mr. Saturday Night
"It's a shame that all the teachers that failed me (and there were a lot!) are deceased."
Mary-Louise Parker, Best Performance by an Actress in a Leading Role in a Play, How I Learned to Drive
"To be part of this play, appearing on Broadway after decades of effort, is an actual dream come true. There's no higher honor than to perform Paula Vogel's miraculous play alongside David Morse, Johanna Day, Alyssa May Gold, and Chris Myers. The gift of participating in this first season back defies description, and I'm endlessly grateful to the audiences who come to any show, and bring life back into these houses that have been dark for so long with so many out of work and struggling. I'm outrageously blessed, and look forward to all the shows we have ahead of us. Just to walk through a stage door again feels like a miracle. It's an embarrassment of riches, and I'm forever grateful to Paula for having the courage to create this magnificent piece of theater. If I wasn't saving my voice, I'd open a window and scream my thanks to the heavens."
David Morse, Best Performance by an Actor in a Leading Role in a Play, How I Learned to Drive
"First, thank you to The American Theatre Wing and congratulations to all of the nominees. How I Learned to Drive is in fantastic company 25 years after we first did the play Off-Broadway. I am so proud of everyone involved in our production at the Manhattan Theatre Club. I am especially grateful to be on Broadway with Mary-Louise Parker in Paula Vogel's spectacular play after all these years."
Stephen Brackett, Best Direction of a Musical, A Strange Loop
"My partner and I were watching, and he broke out into tears. Then I got a phone call from my mom, I answered, and she asked me for tech support help. I love everything about this show, and I am so honored to be nominated."

L Morgan Lee, Best Performance by an Actress in a Featured Role in a Musical, A Strange Loop
"My mind isn't processing that this is real. I can't stop crying. To specifically be a Trans actress in the company of these incredible women that I respect and have enjoyed for many years... this nomination is so much bigger than me. I hope someone will see this moment, and feel like they can go on. No matter what the world, or school, or people tell them they are 'supposed' to be, how they are 'supposed' to sound, that they will keep striving to love and embrace the fullest version of who they are. That they can safely find breath in choosing truth. That they will keep studying, and working, and dreaming the biggest dreams. I'm so full of gratitude this morning that I'm likely to burst! But first, an iced coffee, and I'll probably watch The View."
Mare Winningham, Best Performance by an Actress in a Leading Role in a Musical, Girl From The North Country
"Girl From The North Country has filled my life with wonder and beauty for over three-and-a-half years, and I am going to celebrate and honor it at the 2022 Tonys with our cast, creatives, and Conor McPherson, our writer-director. Bob Dylan is a living legend, and his poetry elevates everything in the world, including our play. When we sing his songs, we are like a choir in harmony with the unknown. The mystery and uniqueness of our beloved musical has, and will, astound audiences going forward, but today is just a day to raise a glass for the love shown to our Girl, and to say 'heavens, yes!' Now I'm going to go put on a Dylan record, and FaceTime with my new grandson."
Tristan Baker and Charlie Parsons, Producers, Best Musical, Girl From The North Country
"We are just so thrilled and honoured to be nominated for seven Tony Awards, including Best Musical. We'd like to thank our incredible cast, crew, creative team, and everyone behind the scenes who has helped put this show on, night after night. This is such a wonderful celebration for everyone who has been involved in the journey of this show, and we could not be more delighted that, from our opening night back in March 2020, we are back on Broadway and making our way to the Tony Awards. As always want to express our gratitude to Conor McPherson, Bob Dylan, and the rest of our incredible team for bringing Girl From The North Country to life."
Conor McPherson, Best Book of a Musical and Best Direction of a Musical, Girl From The North Country
"I'm thrilled and humbled to learn of the seven nominations we received today from the Tony Awards. To have a musical on Broadway is already the stuff of dreams, but to be included and accepted into the heart of the Broadway community like this is something I will never forget. Bob Dylan has inspired us from the first day we started working on our show, and every single performer has brought such awesome talent to bear. As with all theatre, this has been a team effort, and I'm thankful to all our wonderful Girl from the North Country family."

Carole Rothman, President and Artistic Director of 2nd Stage Theater, Best Play, Clyde's; Best Revival of a Play, Take Me Out
"I'm thrilled that the Tony nominating committee has honored our two Broadway productions this year – Lynn Nottage's Clyde's, and our revival of Richard Greenberg's Take Me Out, as well as the wealth of acting talent in both productions. Lynn has been a member of the 2nd Stage family for over two decades, and I am very proud to have brought this wonderful play to Broadway under Kate Whoriskey's inspired direction. And I want to thank the entire Take Me Out company, who returned after the two long years when rehearsals were shut down. This nomination is a testament to their belief in Rich Greenberg's powerful play, Scott Ellis' vision, and their joy in bringing it to audiences."
Benjamin Pearcy of 59 Productions, Best Scenic Design of a Musical, Flying Over Sunset
"We're just thrilled to be recognized for our work on this strange trip of a show. We had 609 days between our final dress rehearsal and our first preview, so it spanned a pandemic. And we're just thrilled, thrilled to be recognized. It's such a joy to do this show, which was a true expression of creativity and the artists involved. We weren't aiming for commercial success. We were aiming to make something really great. And I feel like we did that. And it's just really nice to be recognized for it. To create a new and wholly original musical on Broadway is a thrilling challenge in and of itself, and to succeed in doing it under these circumstances is a credit to the hard work and belief of the entire creative team."
Jared Grimes, Best Performance by an Actor in a Featured Role in a Musical, Funny Girl
"I woke up and I saw about 18 calls from my agent. And my first reaction was 'what happened?' I thought I was in trouble. I thought I missed a self tape or something like that. And then, she gave me the news, and my publicist gave me the news, and from then on, I was just like, 'okay, you know, this is, this it!' I'm still in a state of disbelief at this point in time. I planned on my Monday being a normal Monday off, where I had a dentist appointment at noon, and I got a two-hour deep tissue massage... I just had not anticipated getting the news that I got this morning. I'm a big believer in awards being an indicator along one's journey that they're affecting people in the right way. And they're bringing joy, and inspiring them in some way, shape, or form. I like to think that today is just a representation of that, and my cast supporting me in my efforts towards inspiring people, or affecting them in a good way. My cast, my director, and the producers over there at Funny Girl, they're super, super cool, and they've been so good to me from day one. I immediately became overwhelmingly grateful after the news, and at the same time eager, and ready, to get back on stage. I'm eager and ready to evolve in the craft and show business. You know, my idols were such as Sammy Davis Jr. and Gregory Hines. I have a very 'can't stop, won't stop' attitude. So, this day is fueling me forward in the craft, and all the things I love to do when it comes to singing, dancing, acting, and just being unapologetically me."
Larry Kirwan, Best Book of a Musical, Paradise Square
"I thought it was going to be tonight. And now, all of a sudden, I started to see that my texts have gone crazy. And I don't get that many texts! I don't give out my number much, but all of a sudden, it was lighting up. And people were counting the different nominations. I was thinking, 'oh, my God. I missed out.' But it's great. It's been a long journey with this particular project. I conceived it in 2011. So, it's been 11 years of it for me at this point, and nine years working with Garth Drabinsky, which is always a trip. I'm thrilled. I'm really thrilled for the show itself, though, because it's an original musical. And the cast are just amazing. Every night, I see them, and I'm kind of floored by them, and their level of commitment to it. The way each company member has a defined character, which, in many cases, they've come up with themselves. It's very impressive to me as as a performer (I was in the band Black 47 for 25 years). I don't have to look at the lead characters all the time, not that that's any hardship, but I can look at a company member, see what are they doing, see it through their eyes, and it's great."
A.J. Shively, Best Performance by an Actor in a Featured Role in a Musical, Paradise Square
"As neither a morning, nor a tech-savvy, person, I was on my computer trying to figure out how to open the livestream when my fiancée called me from the set where she's working. Then, I got to call my mom in California, and wake her up with the good news. I'm still trying to wrap my head around it. I'm honored, and proud, and overwhelmed, and very excited."
Warren Carlyle, Best Choreography, The Music Man
"What a special, special morning. So thrilled to be nominated alongside so many of my friends and colleagues this season. Excited for Broadway to be back. Excited for us all to celebrate on June 12th at radio city."
Camille A. Brown, Best Direction of a Play and Best Choreography, for colored girls who have considered suicide/ when the rainbow is enuf
"I am extremely honored to receive these two nominations! I never thought I would ever get the opportunity to direct on Broadway, so to be recognized in this way is beyond what I ever imagined. Special thanks to the producers, cast, creatives, crew, and everyone at the Booth Theatre who made our show come to life lifting up Ntozake Shange, and grateful for her choreopoem."

Lowell Ganz, Best Book of a Musical, Mr. Saturday Night
"It took me 50 years to get to Broadway. Worth every second."
James C. Nicola, 2022 Special Tony Award
"In the earlier years of my life, I was granted some wisdom: the realm in which I would find my destiny, the venue where I might achieve my dreams of doing good in this imperfect world, was not on the stage, but off it, behind it. I've dwelled there for decades now, truly content and fulfilled with deep gratitude at my good fortune. I've been able to support the artists I believe in as they seize the stage. The Tony Awards have now seen fit to, briefly, force me to center stage. And as foreign a land as that may be to me, it really matters to me that it was my peers who coerced me there. I will treat this as an opportunity to keep on learning. I am so moved and grateful for their generosity in giving me this sumptuous gift."
Kenita R. Miller, Best Performance by an Actress in a Featured Role in a Play, for colored girls who have considered suicide/ when the rainbow is enuf
"I'm sitting here, in the doctor's office, pinching myself. This feels like a dream! It has definitely been a dream for a majority of my life. But, I would have never dreamt of it happening while being with child, working on a show that is extremely important to me, with a family/tribe of Sisters that mean the world to me. So grateful for Camille A. Brown for this experience, and for her belief in me. I'm just beyond grateful."
Matt Doyle, Best Performance by an Actor in a Featured Role in a Musical, Company
"I just kind of collapsed, my face into my hands, and just took it in for a moment. I was kind of in complete disbelief and shock. I mean, this has been such a long journey. I was first cast in the role three years ago. I'm really thinking about my company right now, how remarkable they are, and what we've all been through together. It's so special, especially with this role, and what this role means to me. I feel so connected to Jamie. And I feel so proud of everything that we overcame as a group. I get to learn from my heroes, nightly. And the work that I'm doing is so representative of the people that I'm out there with, because I am out there with legends every single night, and they lift me up, and support me, and I am so, so grateful for all of them. We've been through so much trauma together. And it's such an unbelievable journey that has had so, so many incredibly difficult hurdles to overcome. I don't know if I'll ever really be able to take in what a profound journey, and moment, this is."
Gabby Beans, Best Performance by an Actress in a Leading Role in a Play, The Skin of Our Teeth
"Well, I was truly not expecting to be nominated. I was pleased, because, at the end of eight shows a week, I was just getting up and doing my morning routine. Then, I saw a bunch of calls from my manager and friends. I had an inkling of what it might be about. So, I FaceTimed with my manager, and he was very excited. And that was kind of it. I've been texting with people from the cast, and friends sending congratulations. It's been really sweet. I think the biggest thing, that it means to me, is that more people will see this show. Because it's really beautiful to be acknowledged, like all the other awesome people on the team who were acknowledged by getting a nomination for this award. But, the real, true gift has been being able to be on stage after two years of not being able to. And I hope that the shine that we're getting from being associated with this award means that people will dive in, and see this really wonderful piece of work that I'm really proud of. I'm incredibly grateful to even be a part of. That's really what it means to me."
Alfie Allen, Best Performance by an Actor in a Featured Role in a Play, Hangmen
"I'm shocked. I'm ecstatic. I'm processing it all, and letting it all sink in, but at the same time, I'm happy that the play itself has been recognized. I'm so happy for everyone involved. And when we did opening night, you could really sort of feel the relief from everybody who'd been involved from it shutting down in 2020 from COVID. Getting it done, and managing to get the production completed two years later, I think it was a real stress for a lot of people involved. And to see those people happy was great. I'm just on cloud nine a little bit at the moment. I'm pinching myself. I'm out at the moment with my mates having celebratory pancakes, and lots of phone calls are coming in. Just sort of absorbing it all, I'm just sort of shell shocked a bit, but it's fantastic. And I couldn't be happier."
Bradley King, Best Lighting Design of a Musical, Flying Over Sunset
"When we set that ghostlight on the Beaumont stage the night of March 13, 2020, there was a big part of me that wondered if I would ever step foot in a theatre again. Simply having the opportunity to sit back down at the table, and make magic for a room full of living, breathing humans, was more than I ever could have asked for. To be a part of the season of Broadway's rebirth is truly more than I ever dared dream. We have so far to go to making Broadway the place it should be for all of us, but celebrating each other with joy is so necessary. I am just filled with joy and love right now for the entire theatre community."

Neil Austin, Best Lighting Design of a Musical, Company
"A Tony nomination is the highest honor in world theatre. Although this year, just to have our industry back and be able to work again is the biggest prize of all."
Billy Crystal, Best Book of a Musical and Best Performance by an Actor in a Leading Role in a Musical, Mr. Saturday Night
"I am so grateful for the five nominations Mr. Saturday Night received and for the amazing people who have made our show such a joy to experience."
Jaquel Spivey, Best Performance by an Actor in a Leading Role in a Musical, A Strange Loop
"This type of stuff doesn't happen for folks like me. Or so I thought. Until today, I've put the possibility of even a Tony nomination out of my mind, because I never believed it was possible for a person like me. I thought I had to be skinny, I thought I had to be masculine, I thought I had to be from a wealthy family, and I thought I had to be 'perfect.' Turns out, all I needed to be was Jaquel, and that feels good as hell right now."
Patti LuPone, Best Performance by an Actress in a Featured Role in a Musical, Company
"I'm thrilled for Marianne, Chris, Matt, Jen, the entire cast and creators of Company. We are led every night by the beautiful, soulful, and extremely talented Katrina Lenk."
Sharon D. Clarke, Best Performance by an Actress in a Leading Role in a Musical, Caroline, or Change
"My wife and I had arranged for a while to come back to the U.K. and see Damon. And literally, we just parked up, got in the house, and said hello. We put on YouTube, and heard the nominations live. I screamed. You know, for me as a British person coming over, and having my Broadway debut to be nominated is amazing. Absolutely amazing. I am honored, and privileged, and humbled, and over the moon, and excited. It's a fantastic part of the journey, and to have Broadway say, 'we see you and we acknowledge you' is a beautiful thing. I am so overwhelmed. I'm telling you, I'm a little young Black girl from Tottenham, well, I'm not so young anymore. But you know, for me, it's beyond and above any of my wildest dreams. I never imagined something like this would happen. So, you know, I am overwhelmed and giddy. I'm giddy like a young school girl."

Sidney DuPont, Best Performance by an Actor in a Featured Role in a Musical, Paradise Square
"I'm a kid on Christmas morning. I am just over the moon. I watched the reading with Adrienne Warren and Joshua Henry, and at first, I wasn't going to. I thought to myself, 'just, sleep through it. You know, it's your day off, just sleep through it, and you'll wake up and whatever happens, will have happened.' And, I woke up at 6:30 in the morning. Next thing you know, I'm looking at my name on my laptop, and I almost broke my laptop. I almost threw it across the room. And then, I just cried, and cried, and cried. I called my mom and my grandma. It's one of those days that that I think I'll never forget ever, in my life. I started this project five years ago, it's just been a long, long time. And this role is taxing for a lot of reasons, emotionally, and dance wise, physically, and vocally. It's a challenging, challenging role. And so to to be recognized, for the work to be seen and recognized by the voters and the nominators, it means so much more than I think anybody could actually know. It's been hard, COVID shut us down. There's been obstacles, every single step of the way. To be recognized, it feels like validation. It just feels like a dream coming true. I had the pleasure of watching Jason Howland write "Let It Burn." To see him, the first day he presented to the entire company, and just knowing that art imitates life in such a magical way, and that that those moments are being recognized and those people who have literally had sleepless hours - and I know everybody in these categories have have spent hours and hours and years and years creating these things - but to be on a front row, and watch these people put their absolute all into a piece about race, class, and politics, things that most people don't want to really talk about, let alone pay some money to come see... to see them be recognized for their work and their contribution to musical theatre? It's overwhelming, to say the least. I have a lot of champagne to buy for people, that's for sure."
Sutton Foster, Best Performance by an Actress in a Leading Role in a Musical, The Music Man
"I'm incredibly proud of this show, and The Music Man company. It's an honor to be amongst all of the companies that braved the pandemic to bring back theatre. Being back on Broadway is an award in itself."
Ruth Negga, Best Performance by an Actress in a Leading Role in a Play, Macbeth
"I am beyond thrilled and grateful for this acknowledgment. It's a dream come true for me to perform on the Broadway stage, and in such incomparable company. I am deeply indebted to Daniel, who is the best scene partner another actor could have asked for. It is a privilege to share the stage with him. I am so moved by the relentless work of this entire cast and crew. And, of course, to Sam Gold for his leadership, and wisdom, and integrity, and trust. And to Barbara for being the kindest and biggest champion. Feel truly blessed to be surrounded by this gang! So thrilled for the recognition of Mikaal and Jane's hard work as well."

Tom Kitt, Best Original Score (Music and/or Lyrics) Written for the Theatre, Flying Over Sunset
"This morning was another busy morning, getting my kids to school, getting ready for work on a new project, and I found out about the nominations on my walk to the subway. It's the first time I've ever heard the news this way, and I got to just take in the moment. I feel such great appreciation for James Lapine and Michael Korie, and to Lincoln Center Theater for ushering us through the pandemic, and allowing us to create this musical that I'm so proud of. And I also want to express my congratulations to all of the nominees!"
Myles Frost, Best Performance by an Actor in a Leading Role in a Musical, MJ
"I was watching the stream on YouTube, and my mom was on FaceTime along my sister. And obviously, my name crossed that screen, my mom started to scream, and I started yelling and jumping. And my sister started screaming. And then, we all started crying and it was a beautiful moment. It honestly means the world. I can't even - I think to put it in words would be an understatement. I think I'm super blessed and super humbled. Those are the first two things that come to my mind. I look at this nomination as the culmination of the hard work that everyone at the Neil Simon has put into this show that I love — so I completely share it with everyone that is a part of the production. Without their hard work, support and constant belief in me and this show, I wouldn't be who I am today nor would I have the strength and drive to give each performance 100%. There's not a lot of people who get the opportunity that I have to be here, and to be able to share it with such amazing people who have done more than enough to deserve these nominations. I am so thankful to be a part of this community. I'm truly blessed."
Nathan Tysen, Best Original Score (Music and/or Lyrics) Written for the Theatre, Paradise Square
"I watched them with my wife, who's also a writer, Kait Kerrigan. We dropped our kids off, and we sat at the kitchen table and held hands. And then we scream-cried as they kept saying the name Paradise Square. It was really exciting. This is my first nomination, which means a lot. This business is difficult and challenging, and I've been doing it for 20 years. I finally got to quit my day job when we opened Tuck Everlasting. So, it's been eight years. Every once in a while, just to have someone pat you on the back and say, 'keep going. I want to hear what you have to say' feels really good. And this show in particular, it's been a hard, hard show, in a lot of ways. It's difficult subject matter. It's a big show, I've never done something this big before. And then to do it inside of a pandemic, to open the show, and have to close it for two weeks because everyone got sick. But, I think it speaks to the resilience, not only of the company and the village that it took to create it, but also to the story itself. It's about this strong community that gathered together to make something beautiful. And I felt like you know, it took a village, and I love that the village was recognized today."

Marianne Elliott, Best Direction of a Musical, Company
"This revival of Company has a very special place in my heart. It has been a passion project from the very beginning when we first approached Stephen Sondheim about collaborating with us on our idea for the production. I want to thank everyone who has worked with such love and commitment on the show, and to thank our incredible audiences who have embraced us along the way. There were times during the Broadway closure when I wondered whether we would ever come together again, so for the show to be celebrated in this way, and to be honored by The Broadway League and the American Theatre Wing, is even more special than I can put into words."
Jason Robert Brown, Best Original Score (Music and/or Lyrics) Written for the Theatre, Mr. Saturday Night
"This morning's nomination is the capper to a profoundly joyful and ridiculous experience creating Mr. Saturday Night. I am most thrilled for Amanda's glorious and hilarious work to be recognized, and, of course, for my longtime musical partner and collaborator Shoshana to be acknowledged. For the past six years, I've gotten to collaborate with masters—from Rando to Lowell and Babaloo and, of course, Mr. Billy Crystal. I'm so happy, and relieved, that audiences are howling with laughter the same way I did for this whole process."

Mikhail Fiksel, Best Sound Design of a Play, Dana H.
"It's an exciting morning. I wasn't sure if I was going to watch the nominations. I thought I was going to just wait to hear the final results. Then, I was getting ready to walk the dog and I suddenly started getting a lot of texts and emails. It's a huge honor. This particular project is very close and dear to me, as it's been many years of working on and intimately collaborating with my partners Deirdre, Les, Lucas, and all the other designers. I do think it's a very singular story, and quite a special way of telling it. It's been a privilege to work on, I'm privileged to be recognized. I'm also privileged to be on a list with so many other designers in my category that I admire and respect. But also, it's encouraging to see recognition of what, I think, was brave and imaginative risk-taking by our producers. The last couple of years have been quite challenging, and very unpredictable. To produce work like this was kind of bold. I want to see more work like this on Broadway and everywhere else, work that challenges and expands the form. I think it demonstrates our commitment to the kind of stories that we tell, and the stories that we hear."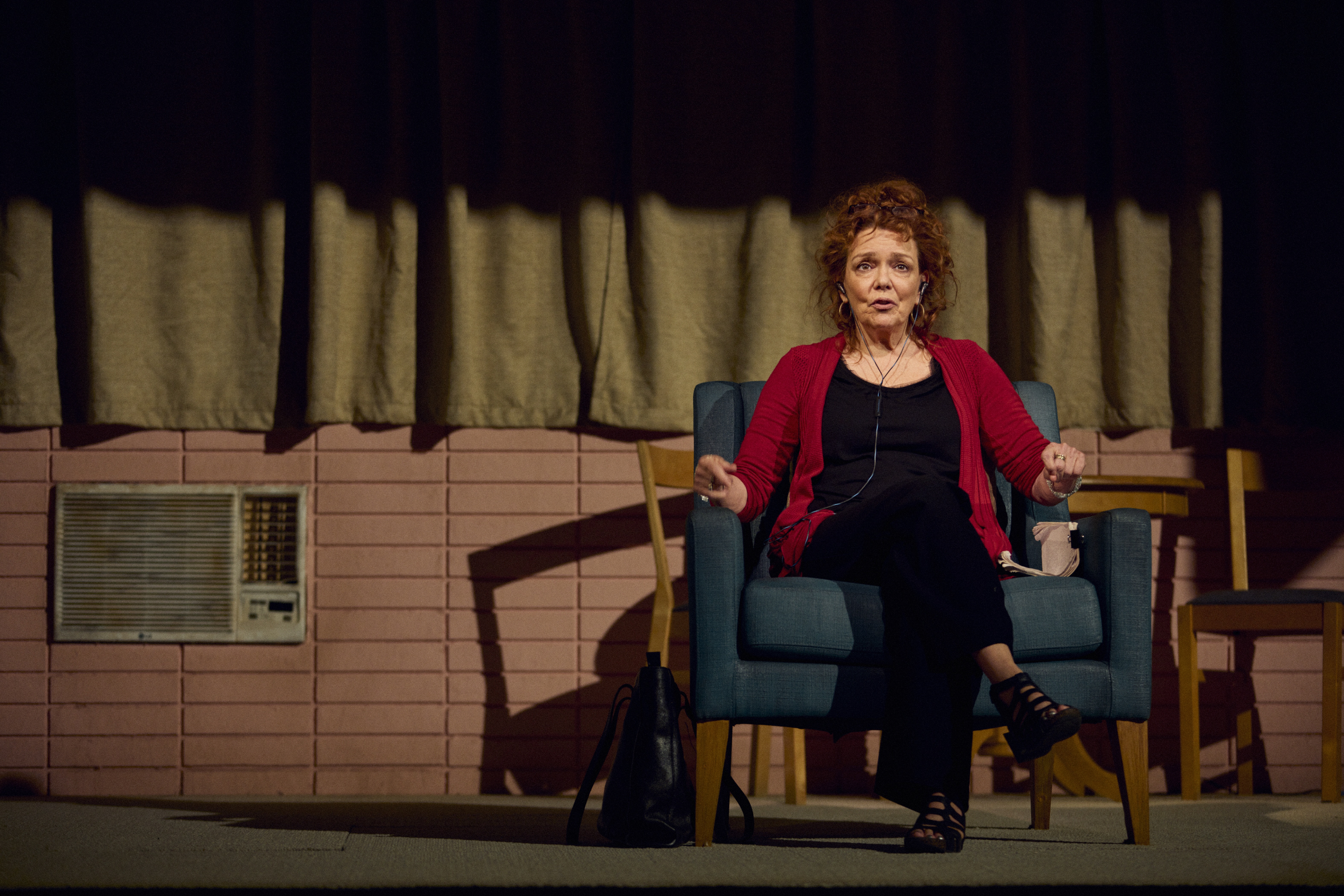 Ian Dickinson for Autograph, Best Sound Design of a Musical, Company
"I'm thrilled to be nominated this year alongside a group of wonderful sound designers, some of whom I am lucky enough to call friends. I'd like to congratulate them, and all nominees across the board, including our gorgeous and talented nominees within the Company 'family' and the entire team at The Jacobs Theatre who work tirelessly to bring the show to life every night. Fingers crossed!"
Jesse Tyler Ferguson, Best Performance by an Actor in a Featured Role in a Play, Take Me Out

"I am so incredibly honored and overwhelmed. I was sick from a stomach thing Saturday night, got through the show on Sunday, took some NyQuil, and put myself right to bed. So, Justin, my husband, woke me up into this fever dream saying I've been nominated for a Tony Award, and I'm still in this NyQuil haze. And I'm now realizing that it's actually happening. My first call was to Jesse Williams and Michael Oberholtzer, just congratulate them. I've always dreamed of having, or at least being a part of this community. I think I've always dreamed of having a Tony nomination, but it's never happened. That would have been okay if it never did, but to have one now kind of solidifies how important it was to me to be part of this community, and to be recognized by this community. It's a group of artists I admire so much. It means a lot more than I think I expected it to mean, and to be a part of this season that's bringing Broadway back is really profound. It's a play that we were meant to do two years ago, and the entire company stayed with it, which is just a testament to how wonderful this is. I think as a group of actors, we all really wanted to bring this story to life. There are so few opportunities to bring such rich storytelling to the stage, and we had to stay with it. To be honored in this way, and for the play to be honored, is just really, very meaningful."
Simon Hale, Best Orchestrations, Girl From The North Country
"It is such an honor to be nominated today for the 75th Tony Awards - I'm still shocked! To have been able to work on Girl From The North Country with Conor McPherson, and having the riches of the incredible catalogue of Bob Dylan to explore and adapt for the stage, has been a total privilege at every step of the way. Thanks to Marco, Mary Ann, Martha and Andy, our wonderful musicians at the Belasco Theatre, and to the incredible company on stage, so many of whom have been with us since 2018!"
Simon Baker, Best Sound Design of a Musical, Girl From The North Country
"Being part of Girl From The North Country has always been a delight. At first impression, you might think of it as a tale about poverty or hopelessness, but it's not. Instead, it's a story that has kindness threaded through it. This kindness weaves its magic through the production, and everyone involved in bringing it to life. This kindness comes from the top, from our leader Conor, our producers, our company, musicians, stage management, and crew. In this world of freelance life, a sense of belonging is hard to come by. Girl is a family, and I love every moment of being a part of it. So, to be nominated for my contribution to it is thrilling and humbling. The sound of Girl is not one thing. It's the collaboration of many people working in harmony, so I'm delighted for all of us! The Tonys are so exciting for us in the U.K. Being British, we don't often get to celebrate our work. However, the Tonys give us permission to shout loudly about how proud we are of our work and our industry."

Les Waters, Best Direction of a Play, Dana H.

"I am truly honored to have been nominated for my work on Dana H. To be nominated alongside so many directors, artists, and peers I admire, as well as my inimitable Dana H. collaborators, Deirdre O'Connell and Mikhail Fiksel, is thrilling. I am incredibly grateful to Lucas Hnath, Dana Higginbotham, and the many people who have been a part of the long journey that is Dana H. Thanks as well as to the American Theatre Wing and the Broadway League. I am both stunned and tickled pink by this honor!"
Hugh Jackman, Best Performance by an Actor in a Leading Role in a Musical, The Music Man
"To be a part of the return of Broadway is a great privilege. The vast amount of talent putting on eight shows a week is inspiring. I know the quote 'we are a family' is often overused. But not here. Not in the theatre. It takes thousands working together to make Broadway hum. I stand alongside the extraordinary cast, crew, and creative team of The Music Man in thanking The American Theatre Wing for our nominations. After two years of virtual darkness, Broadway is back, bright and ready to celebrate at The Tonys."
Gareth Owen, Best Sound Design of a Musical, MJ
"My initial reaction was unprintable. Eventually, I stopped jumping up and down. Now, I'm lost for words."
David Threlfall, Best Performance by an Actor in a Leading Role in a Play, Hangmen
"My agent rang me. I love this town, and I love the theatre community here. Everyone is just really, really welcoming. It was a bit of a shock. And a nice shock, of course. To come back and do theatre in New York City, it's something about the place and people say 'oh, it's just because it's different to the UK.' I had a very good working process on the play, with an enjoyable bunch of people, and a very open author who opened himself up to a different interpretation that I wanted to suggest to Matthew Dunster. And, you know, that process couldn't have been better really, in terms of what I wanted to have a go at, and feeling completely supported, right the way through. And pushed very, very hard to an area that I wasn't sure I could go. To be named along some of the people I know, and some I don't, that is enough. That will do. Anything else really, it will be what it will be, and that's fine. But it's really great to be here."
Carmen Cusack, Best Performance by an Actress in a Leading Role in a Musical, Flying Over Sunset
"My heck of a manager decided to call me at six in the morning, because I'm on the West Coast. If you're gonna get woken up that early, yeah, that's the best way. To say the very, very least. I'm having a hard time finding words to explain how amazing this feels. Because we started, our first preview was to open on the very day that Broadway closed in 2020. The timing was just remarkable. And I nearly didn't do this job to begin with, because there were some timing issues. Cut to a year and a half later, just to see it through, to finally see this project through, and go through the trauma and the stress of trying to keep it up and running during COVID. How we managed to survive, I do not know. But, we did it. I'm feeling incredibly grateful and blessed today."
Jesse Williams, Best Performance by an Actor in a Featured Role in a Play, Take Me Out
"I'm tremendous. I'm very, very grateful today. I found out from a barrage of text and phone calls from my family, closest friends, and team of representatives. It was all at once, it was quite the display of abundance from everybody. It was pretty awesome, and it feels like a continuation of what had been a really generous and warm welcome from the theatre community, from the Broadway community. This is my first time doing a play, it's my first time having this experience, nevermind being on the Broadway stage. So, I'm asking a lot of questions, learning, and trying to honor the material. I've just had such incredible help, and patience, and confidence from so many people. One of the great things about today is that we're a collective win, the whole play is nominated. My teammates are nominated. All of us are able to share in the warm reception, and we've had awesome audiences that are paying attention or listening intently. This role, I have to say, is incredibly demanding and emotionally devastating. Every day, sometimes twice a day. And it's nice to have a little light, and I'm still figuring out how to find that balance, honestly. I have an apartment full of some of my closest friends, and we're walking to go get some food after this, enjoy the sun and get the hell outside and get some fresh air."
Rachel Dratch, Best Performance by an Actress in a Featured Role in a Play, POTUS: Or, Behind Every Great Dumbass Are Seven Women Trying To Keep Him Alive
"My initial response to this news was 'Hammaflabbbagggahhhtthhthtththappaddooooaaahhh!' Then, repeat for five hours. But upon further reflection, I will say, I'm already having the time of my life up on the stage every night with our ensemble of mega-talented lady superstars. To receive news of a Tony nomination on top of that? To borrow a line from the play, said in extremely different circumstances, 'are my feet on the ground?!'"

Jason Michael Webb and David Holcenberg, Best Orchestrations, MJ

"We are beyond thrilled to be nominated for a Tony Award for Best Orchestrations for MJ. As musicians, having the opportunity to take Michael Jackson's brilliant songs and weave them into a theatrical context was a dream come true. Our goal was to find a way to have these extraordinary songs resonate to a contemporary audience, while still preserving MJ's amazing musical legacy. We are so honored to be recognized for what truly was a labor of love."
Natasha Katz, Best Lighting Design of a Musical, MJ

"What an incredible honor! This has been an inspirational year to be in the theatre with our wonderful audiences enjoying live theatre together again. MJ has been an incredible experience, working with the rest of the creative team, the actors, and everyone behind the scenes who have worked tirelessly to bring this show to Broadway. I'm thrilled to be nominated and deeply grateful for live theatre!"

Paul Tazewell, Best Costume Design of a Musical, MJ
"I am absolutely thrilled to receive a Tony nomination for my costume design of MJ. It has been a privilege to have the opportunity to work with the illustrious team of talent that has garnered 10 Tony nominations! Along with this fine list of costume design nominees, I am indeed standing in a great and diverse company of theatre makers."
Dominique Morisseau, Best Play, Skeleton Crew
"To be able to look at my city and show them this nomination feels like I'm helping to put a different narrative of Detroit out into the media than has previously been shared. And this moment of recognition for my play is a recognition of all the hands, souls, and creative genius that touched it from its genesis until now. It is a community play, built by my very large and vast community of artists and activists. So for me, this nomination is one more way to make visible the labor of the ignored and erased."

Deirdre O'Connell, Best Performance by an Actress in a Leading Role in a Play, Dana H.
"I was in the taxi coming to work. And I just started to get messages from people saying congratulations. That's how I found. It was very nice. And the cab driver had been saying, 'I'm having such a good day today, the traffic is great.' Then when I started to get those messages, I told him what was happening. And he said, 'I'm going to go buy a lottery ticket.' So, I hope he won the lottery today. It's sort of indescribable. We never dreamed that we were going to be doing this particular play on Broadway at all. It was something that we were making because we loved it, and wanted to try this crazy experiment, and wanted to honor this story. It was something we would joke about in rehearsal, like 'yeah, let me go to Broadway,' because it seems like this would be the most unlikely thing any of us could have ever made. That makes it kind of triply thrilling, because it feels like we transcended our own ideas about what was possible. We transcended our own prejudices about what a Broadway audience is, and what they react to, and what's possible in the theatre, even in the commercial theatre. This wasn't our expectation at all, and it wasn't what we set out to do it for. The play, it's very intimate, very grueling in many ways, the precision of it, and the technical work of it. It was a very extreme experience, and the amount of love it took for us to do, the amount of genius on the parts of every single person, the designer, the director, the writer, Dana herself, the willingness to be exposed, and the technical prowess of it. Every single person's part has been amazing to be a part of, and I feel like my work is sort of on the face of this thing that has so many people's deep, deep talent. Truly, so many people got me standing."
Adam Godley, Best Performance by an Actor in a Leading Role in a Play, The Lehman Trilogy
"I am so thrilled for the whole team on The Lehman Trilogy. It was an honor and a privilege to work on this play, and I am so happy that everyone's work has been recognized."

Adrian Lester, Best Performance by an Actor in a Leading Role in a Play, The Lehman Trilogy

"I feel incredibly lucky to have gotten this nomination alongside such brilliant performances. The Lehman Trilogy was my first time on Broadway, and this nomination is the icing on the cake."

Nick Powell, Best Sound Design of a Play, The Lehman Trilogy
"I'm thrilled and humbled that our very New York story has been so warmly embraced in the United States. It has been a great privilege to bring it there, and this nomination is a testimony to our fantastic United States sound and music teams."

Sam Mendes, Best Direction of a Play, The Lehman Trilogy
"We first previewed The Lehman Trilogy on Broadway in March, 2020. It's now over two years later and we are all so thrilled for everyone who stuck with it through those dark days. I'm genuinely delighted and grateful to be getting this kind of recognition today."

Jeannette Bayardelle, Best Performance by an Actress in a Featured Role in a Musical, Girl From The North Country
"I was so elated to hear my name. I am so grateful. Girl From The North Country has been a godsend. From day one, I was sure this was a special project. I am forever grateful and thankful for the genius of Conor McPherson. He allowed me to create, and always had the ability to see me."
Sam Rockwell, Best Performance by an Actor in a Leading Role in a Play, American Buffalo

"Thank you so much to the members of the American Theatre Wing and Broadway League. I'm so thrilled and honored by this recognition and to all those involved in the production of American Buffalo. As an actor, you're only as good as your scene partners, and I share this with the incredible Laurence Fishburne and Darren Criss, who have made me up my game every day, every performance. Thank you so much, I am truly grateful."
LaChanze, Best Performance by an Actress in a Leading Role in a Play, Trouble in Mind
"I'm thrilled! Thrilled to be nominated with these outstanding women, thrilled for our company receiving a Best Revival of a Play nomination, but mostly thrilled that Alice Childress is finally being recognized for her work. Just thrilled!"
Carrie-Anne Ingrouille, Best Choreography, SIX: The Musical
"I am beyond grateful and honoured to have been nominated for Best Choreography for SIX: The Musical! To even be listed next to some of the other nominees in the category is mind-blowing. Sincere thanks to everyone who has boogied with us since we started this incredible journey."
Tim Deiling, Best Lighting Design of a Musical, SIX: The Musical
"It's such a surprise to be nominated, and certainly not anything we thought was on the cards when we started the SIX Journey! Also, for me, it's beyond amazing to be recognized by this community, which I respect and admire so much as a kid who grew up near New York City watching the Tony Awards."