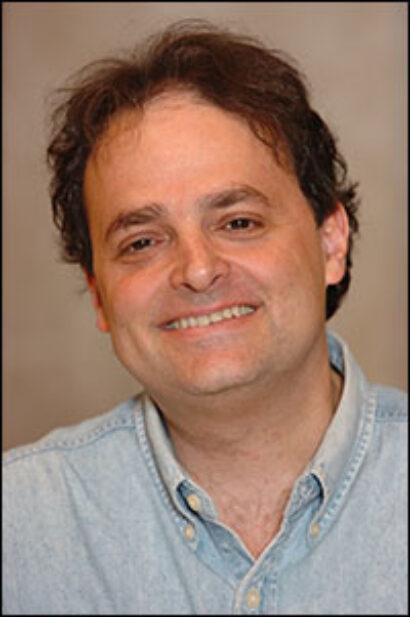 The season will include I Shall Not Hate, a play based on Izzeldin Abuelaish's memoir, which Roth told the Washington Post he had planned to present at Theater J. The play will be presented in Hebrew and Arabic.
Roth founded Mosaic Theater Company after being dismissed from the Jewish Community Center in Washington, D.C., where he served as artistic director of the Center's Theater J for 18 years. The dismissal generated a rapid backlash from industry insiders, including numerous artistic directors of other small theatres, who signed an open letter of support for Roth.
Read Playbill.com's interview with Roth, about his departure, here.
The season will kick off with Jay O. Sanders' Unexplored Interior (This is Rwanda: The Beginning and the End of the Earth) followed by Marcus Gardley's The Gospel of LovingKindness and Cori Thomas' When January Feels Like Summer.
The season will also include five entries in Voices From a Changing Middle East Festival. The season-at-a-glance follows.
Unexplored Interior
(This is Rwanda: The Beginning and the End of the Earth)
By Jay O. Sanders
Directed by Derek Goldman
Atlas Performing Arts Center, Lang Theater
Oct. 29-Nov. 29
"Mosaic Theater launches its inaugural season with a world-premiere epic about the madness and majesty of Rwanda. Raymond, an African film student at NYU enthralled with the mysteries of Alfred Hitchcock, is compelled by a mentor's death to return to Rwanda to uncover a deeper horror story: the roots of violence that have destroyed his family, including his beloved grandfather, a Tutsi master storyteller whose legacy Raymond seeks to redeem. The ghosts of King Leopold and Mark Twain intertwine with other plotlines Raymond pursues as a Hutu government minister falls in love with a Tutsi woman and the head of UN peacekeepers, haunted by those he was unable to save, struggles with his own will to live."
The Gospel of LovingKindness
By Marcus Gardley
Directed by Jennifer L. Nelson
Atlas Performing Arts Center, Lab II
Dec. 9-Jan. 3, 2016
"A hymn-and-hip-hop-tinged elegy, updated for its Washington premiere, the play tells the story of Manny, a 17-year-old who sings for President Obama at the White House and is shot to death three weeks later on the South Side of Chicago for his Air Jordan sneakers. Manny's mother retraces the trajectory of her son's fateful encounter with Noel, an aspiring teenager with heartbreaking setbacks of his own, as she conjures the ghost of Ida B. Wells, the Civil Rights activist now 158 years old, who offers a challenging perspective for the family and our community."
When January Feels Like Summer
By Cori Thomas
Directed by Serge Seiden
Atlas Performing Arts Center, Lang Theater
May 19-June 12
"From the director of Bad Jews and The Apple Family Plays comes this romantic urban comedy about an unlikely pair of teenagers working at two different Burger Kings who become unexpected heroes, while an immigrant accountant struggles with visibility and sexual reassignment preparation, and two stifled romantics begin to stumble toward each other during one strangely warm winter. Transported to Anacostia and H Street, this Off-Broadway hit follows five colliding lives as change hums in the air and the many flavors of desire saturate the streets, convenience stores and Metro stations of the city."
Voices from a Changing Middle East Festival:
The War Comes Home
January-April
"Israeli, Arab and American authors chronicle the impact that recent conflagrations in Gaza, Lebanon, and Israel have had upon the Palestinian and Israeli family and a much-divided American Jewish community. Stunning solo performances, a theatricalized documentary, and one stirring homecoming ignite this year's acclaimed festival that's brought DC audiences such heralded productions as Return to Haifa and The Admission."
Wrestling Jerusalem
Written and performed by Aaron Davidman
Directed by Michael John Garcés
Atlas Performing Arts Center, Lang Theater
Jan. 6-24
"One man's journey to comprehend the Israeli-Palestinian conflict as it courses through his divided psyche and argumentative community. Originally commissioned by Theater J in 2007, Davidman's evolving excavation into the contours of conflict now illuminates a personal story that grapples with the complexities of identity, history and social justice, giving voice to a dozen characters, animating their struggles, soul searchings and defensive barriers that give way to a spiritual oneness that offers a promise of peace in the midst of bloodshed. Part of the Voices From a Changing Middle East Festival."
I Shall Not Hate
Based on the memoir by Izzeldin Abuelaish
Directed by Shay Pitovksy
Atlas Performing Arts Center, Sprenger Theatre
Jan. 23-Feb. 14
"The story of the Gaza fertility doctor (nominated for a Nobel Peace Prize) who refuses to relinquish his commitment to coexistence, even after tragedy befalls his family during Operation Cast Lead. The production, performed in Hebrew and Arabic by one of Israel's leading Palestinian actors, Gasan Abas, brings humanity and heroism to the role of Abuelaish, in a script adapted and staged by one of our Festival's featured young artists, the Israeli director, Shay Pitovsky. Part of the Voices From a Changing Middle East Festival."
Eretz Chadasha: The Promised Land
By Shachar Pinkhas and Shay Pitovsky
Directed by Michael Bloom
At the Woolly Mammoth Theater Company / Feb. 16-28, 2016
On tour at area universities / Feb. 29-March 6, 2016
"The youth ensemble of Habimah, Israel's national theater, created this documentary-infused kaleidoscope chronicling the waves of Sudanese refugees who crossed the desert to enter Israel legally and illegally, finding themselves stranded in a drama of relocation and displacement. Adapted for an American troupe and staged by the former artistic director of the Cleveland Play House, Michael Bloom (Off-Broadway's Sight Unseen), this story personalizes a history of immigration and asks pointed questions about race and the limits of empathy in a welcoming society. Part of the Voices From a Changing Middle East Festival, this production will take place in Woolly Mammoth Theatre Company's 100-seat Rehearsal Hall."
After the War
By Motti Lerner
Directed by Sinai Peter
Atlas Performing Arts Center, Lang Theater
March 24-April 17, 2016
"This new play from the author of The Admission tells the story of a middle-aged Israeli ex-patriot returning to Tel Aviv after the 2006 war in Lebanon following an 18-year absence. Trying to make amends for the fallout caused from sharp political differences within the family, the play explores whether healing can be achieved in a wounded family, even as new reports of calamity in Lebanon exacerbate efforts as father, brother and son do battle. Staged by longtime Voices Festival resident director Sinai Peter in the Lang Theater. Part of the Voices From a Changing Middle East Festival."
Hkeelee (Talk to Me)
By Leila Buck
Arena Stage at the Mead Center for American Theater, Kogod Cradle
April 30-May 1, 2016
"A probing portrait of a cosmopolitan Lebanese matriarch as remembered by her Lebanese-American granddaughter who attempts to piece together her beloved Teta's story. Moving between voices, faiths, times and spaces, from Beirut to Bethesda and beyond, Hkeelee invites you to engage in an interactive exploration of what it means to be(come) American: what we hold onto, what we let go and how those choices come to shape who we are. Part of the Voices From a Changing Middle East Festival, this three-performance limited run plays in Arena Stage's intimate 200-seat Arlene and Robert Kogod Cradle."
Visit mosaictheater.org for more information.