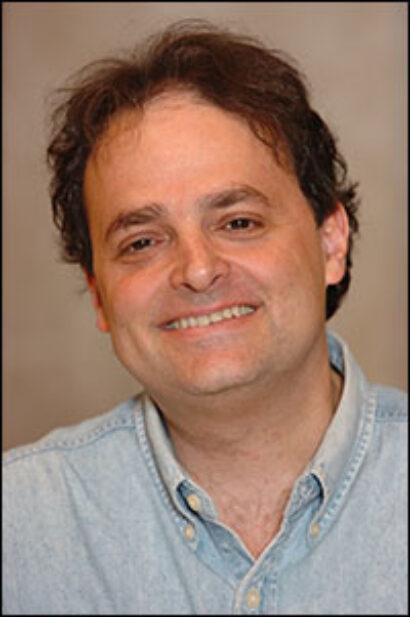 The firing generated a rapid backlash from industry insiders, including numerous artistic directors of other small theatres, who signed an open letter of support for Roth. Playbill.com interviewed both Roth and his adversary in the narrative, Jewish Community Center CEO Carole Zawatsky for their sides of the story.
"I've always looked to the JCC gratefully, as a place that took me in and helped me expand my artistic portfolio and helped me develop as a producer and a theatre professional," Roth told Playbill.com. But in trying to make Theater J a proper regional theatre "in its ambitions, in its feel and its look, in its perceived autonomy," Roth acknowledged that there were "tensions" from the very beginning.
As artistic director, Roth supported plays that looked at the current situation in Israel from numerous perspectives. Notably, he founded the Voices from the Changing Middle East festival, which produced the U.S. premiere of the stage adaptation of Palestinian author Ghassan Kanafani's Return to Haifa, adapted by Israeli playwright Boaz Gaon. The production was condemned by a group called COPMA (Citizens Opposed to Propaganda Masquerading as Art), a self-described "group of concerned citizens who believe there is no place in our Jewish community centers and institutions for anti-Israel propaganda."
Ultimately, the JCC canceled the Voices from the Changing Middle East festival, and some news sources reported that the decision came from Theater J rather than the parent organization. Roth spoke to the press to correct this misperception, he said, an action that he said was deemed "insubordinate" by JCC management. "They support that by saying that there's no difference between the JCC and Theater J. One is the umbrella organization, the other is the program. Of course, the theatre had had huge acclaim for this Voices from a Changing Middle East Festival, [but] the executives and CEO of the JCC wanted to see that festival go away, so they made an executive decision...I needed to correct the record, and I was reprimanded for insubordination."
Any perceived act of insubordination, Roth continued, was to defend his artistic choices or the artists themselves. "JCC never, ever, ever, effectively defended me, the artists or the work, in response to these wild exaggerated and distorted characterizations of our work," he said, mentioning COPMA as a driving force of "agitation" against Theater J's work.
Speaking about his relationship with Carole Zawatsky, Roth said that the DCJCC CEO has, for many years, been "extremely respectful and admiring of the work we do and of my abilities as an artistic director." Zawatsky has managed arts programming herself over the years, he added, and they related to one another as both artists and programmers. "I appreciated her respect for many years," he said. Still, he acknowledged, they had different ideas of what Theater J should be and what kind of arts it could present. "What did we fight about? We fought about whether you could have Palestinians on stage. We didn't fight just for the sake of fighting. We fought about representation and who would have a voice on our stage." In the end, Roth said, "the place wasn't big enough for the both of us."
"I am proud of the excellent, thought-provoking and creative art that have become a hallmark of Theater J," Zawatsky wrote in an email to Playbill.com. "We have not and will not shy away from controversy, but quality art must be our priority. It had become clear that Ari Roth was increasingly allowing his politics, not art, to lead his decision-making."
Beyond that, Zawatsky continued, Roth had proposed to the DCJCC that the 2014-15 season would be his last, and that he would take Theater J with him when he left. "With the support of the DCJCC executive committee, I rejected Ari's proposals to take Theater J from the DCJCC," Zawatsky wrote. "In response, Ari made it clear to many that he would be stepping down by the end of March. In the interim, Ari's behavior continued to be consistent with someone who thought he would be taking the theater with him when he left. He demonstrated clear disregard to his employers and took for granted that the DCJCC would continue to pay his salary while he pursued projects under other venue names."
As to the public letters of support for Roth, Zawatsky expressed surprise "that the arts community does not recognize the important fact that Ari was planning to leave the DCJCC for many months and that he wanted to start his own venture. Now he has his own venture and is free to pursue his artistic visions as he sees fit. We are surprised that the narrative Ari has presented continues to be about censorship rather than his clear desire to move on to a new venture."
*** The future of the world-premiere engagement of the new Sheryl Crow musical Diner, based on the 1989 Barry Levinson film, is looking sunnier. It has sold out its entire run at the Signature Theatre in Arlington, VA, it was revealed this week.
Directed and choreographed by Kathleen Marshall, performances continue through Jan. 25, 2015. Diner began previews Dec. 9 and officially opened Dec. 27.
While reviews were not completely boffo, they were uniformly encouraging. It's a happy reversal of fortune for the show, which follows a group of old high school friends in the 1950s who gather at a local diner, doing their best to fend off adulthood and its responsibilities. Diner was originally to have played Broadway in 2013, but the production was delayed to allow producers a chance to recruit additional investors for the musical and give librettist Levinson a chance to sharpen his script. Marshall was drafted, and with her a new producer.
***
Who on earth would attempt a musical about the death of playwright Eugene O'Neill?
Why the super-serious-minded Tony Kushner, of course, who once penned a musical with Jeanine Tesori about racial tensions within a family in 1963 Louisiana. Tesori will also be his partner on the O'Neill show.
Kushner is also working "on an adaptation of a big, sort of famous German-language play, but I can't say which one. And it may be for a big star, but I can't say whom. It's for Broadway, and I recently finished the first draft," the playwright told OUT.
***
It was a foregone conclusion, given the robust sales, but the Broadway revival of The Elephant Man, starring Bradley Cooper, announced this week that it had recouped its $3.1 million investment in six-and-a-half weeks.
The production opened Dec. 7 following previews that began Nov. 7. The limited engagement recently extended through Feb. 22, 2015.
The starry revival has been a box office draw. The production grossed $1,058,547.08 for the week ending Dec. 28 and is the first production in the history of the Booth Theatre to gross over $1 million in a week.