In a year defined by the phrase "expect the unexpected," the theatre community has mourned luminaries young and old. Playbill commemorates those we've lost in 2022, whose legacies stand as a reminder of the art form's vitality. Click through to read more in the individuals' full Playbill obituaries.
---
Emmaretta Marks
March 15, 1945 - January 4, 2022
Ms. Marks was a fixture of the 1960's rock scene, performing with the likes of The Rolling Stones and Jimi Hendrix, in addition to her status as an original member of Hair's Broadway tribe. Read more.
Sidney Poitier
February 20, 1927 - January 6, 2022
Legendary actor Sidney Poitier opened doors in the entertainment industry throughout his decades long career, and was the first Black man to win the Academy Award for Best Actor. Read more.
Marilyn Bergman
November 10, 1928 - January 8, 2022
Oscar, Grammy, and Emmy winning lyricist Marilyn Bergman was one of the most successful female lyricists in the history of the American songbook, whose disography included: "You Don't Bring Me Flowers," "The Way We Were," "Fifty Percent," and many more. Read more.
Vincent J. Sainato
A visual designer and art director, Mr. Sainato's skill for visual marketing was credited as the tipping point for Avenue Q's Best Musical win over Wicked at the 2004 Tony Awards. Read more.
Robert Allan Ackerman
June 30, 1944 - January 10, 2022
The Broadway, film, and television director was an auteur of the unexpected throughout the late 20th century. Read more.
Terry Teachout
February 6, 1956 - January 13, 2022
A theatre critic and cultural columnist, Mr. Teachout contributed to The Wall Street Journal for nearly 20 years, in addition to writing biographies of Louis Armstrong, Duke Ellington, and George Balanchine. Read more.
Meat Loaf
September 27, 1947 - January 20, 2022
The legendary rock and roll showman, and inspiration for the jukebox musical Bat Out of Hell, combined maximalist theatricality and high octane vocals to create an intoxicating performance style. Read more.
Alan Hall
The former vice president of Actors' Equity was originally a stage manager, working on 35 Broadway productions and 13 Tony Awards ceremonies. Read more.
David Westphal
September 5, 1950 - February 11, 2022
The keeper of the Actors' Equity Legacy Rope also passed away this year after more than 50 years in the union. Read more.
Arthur Giron
Playwright Arthur Giron cowrote the Broadway musical Amazing Grace, in addition to more than 20 straight plays. Read more.
Tony Walton
October 24, 1934 - March 2, 2022
The beloved set and costume designer was known for his uniquely impactful sense of line and color, winning him three Tony awards, an Oscar, and an Emmy. Read more.
Margaret Styne
Margaret Styne was the steward of her late husband's legacy, guarding the canon of Funny Girl scribe Jule Styne like a crowned jewel. Read more.
Johnny Brown
June 11, 1937 - March 2, 2022
Mr. Brown got his start on the nightclub circuit and Broadway before becoming superintendent Nathan Brookman on Good Times. Read more.
William Hurt
March 20, 1950 - March 13, 2022
The versatile actor received an Academy Award for his portrayal of Luis Molina in the film Kiss of the Spider Woman. Read more.
Rae Allen
July 23, 1926 - April 6, 2022
Tony winner Rae Allen was one of the last living cast members from the original Broadway production of Damn Yankees, and she also starred in the original production of The Pajama Game. Read more.
Jay Binder
March 11, 1951 - April 15, 2022
Jay Binder was a veteran casting director, responsible for nearly 100 Broadway productions over a 40 year career. Read more.
Hollis Resnik
A stalwart member of the Chicago theatre scene, Hollis Resnik was considered by many to be the reigning grand diva of the Chicago theatre. Read more.
Robert Morse
May 18, 1931 - April 20, 2022
The beloved character actor created the roles of Barnaby Tucker in Thornton Wilder's The Matchmaker, J. Pierrepont Finch in How to Succeed in Business Without Really Trying, and Sterling Cooper in Mad Men. Read more.

Bruce Pomahac
July 2, 1948 - April 30, 2022
Mr. Pomahac was the director of music for the Rodgers and Hammerstein Organization for more than 20 years. Read more.
Sammy Dallas Bayes
July 9, 1939 - May 12, 2022
Mr. Bayes was a longtime collaborator of Jerome Robbins, and a keeper of the legacy of Fiddler on the Roof. Read more.
Ray Liotta
December 18, 1954 - May 26, 2022
The Goodfellas star worked as a bartender for the Shubert Organization before finding success on the screen. Read more.
Don Pippin
November 25, 1926 - June 9, 2022
The beloved music director and vocal arranger was the last living recipient of the Tony Award for Best Conductor and Musical Director. Read more.
Maureen Arthur
April 15, 1934 - June 15, 2022
Ms. Arthur portrayed the sensual secretary Hedy La Rue in the film of How to Succeed in Business Without Really Trying. Read more.
James Rado
January 23, 1932 - June 21, 2022
Mr. Rado was the last living co-author of the seminal classic Hair, one of the most influential musicals of the 20th century. Read more.
Steve Fickinger
As an executive at Disney Theatricals, Steve Fickinger spearheaded education and outreach programs throughout the country. Read more.
Ernest Abuba
August 25, 1947 - June 21, 2022
Ernest Abuba was the co-founder of the Pan Asian Repertory Theatre, with more than 100 credits throughout his career. Read more.
Marion Combs
August 2, 1944 - July 1, 2022
Marion Combs was the development professional behind the Educational Theatre Foundation. Read more.)
Peter Brook
March 21, 1925 - July 2, 2022
Director Peter Brook was known for his unorthodox approach to traditional plays throughout his tenure at Startford-upon-Avon, the Royal Shakespeare Company, and his own International Centre for Theatre Research. Read more.

David McDonald
January 18, 1959 - July 13, 2022
David McDonald was a member of the original Broadway companies of Side Show and Doctor Zhivago. Read more.

Chase Mishkin
January 22, 1937 - July 24, 2022
The Tony and Emmy winning producer experienced a later-in-life renaissance when she began producing following the death of her husband. Read more.
Paul Sorvino
April 13, 1939 - July 25, 2022
Tony nominee Paul Sorvino was known for his dance between mafioso types on screen, and law enforcement on stage, in addition to his work as a political lobbyist. Read more.
Mary Alice
December 3, 1941 - July 27, 2022
Tony and Drama Desk winning actress Mary Alice originated the role of Rose in August Wilson's Fences, opposite James Earl Jones. Read more.
Darius Barnes
A dancer, choreographer, director, and community organizer, Darius Barnes is represented on Broadway this season by Kimberly Akimbo. Read more.
Pat Carroll
May 5, 1927 - July 30 2022
Pat Carroll voiced the sea witch Ursula in Disney's The Little Mermaid throughout 18 different productions, including films, television specials, and video games. Read more.
Olivia Newton-John
September 26, 1948 - August 8, 2022
The angelic-voiced British-Australian singer rocketed to superstardom in the film adaptation of Grease. Read more.
Darius Campbell-Danesh
August 19, 1980 - August 11, 2022
In addition to a successful career on the West End, Darius Campbell-Danesh was a beloved pop musician in the UK. Read more.
Anne Heche
May 25, 1969 - August 14, 2022
The Tony-nominated actress was primarily known for her career on screen, starring in Another World, Six Days, Seven Nights, Psycho, and more. Read more.

Clifford S. Tinder
October 26, 1955 - August 16, 2022
Clifford S. Tinder was the former senior vice-president of Playbill, the editor-in-chief of Playbills Classic Arts division, and an accomplished jazz musician. Read more.
Scott Barnes
May 30, 1954 - August 23, 2022
A MAC Award winning director, Scott Barnes was a founding member of Broadway Cares/Equity Fights AIDS Board of Directors. Read more.
Robert LuPone
July 29, 1946 - August 27, 2022
Prior to founding the Off Broadway MCC Theater, Robert LuPone originated the role of Zach in A Chorus Line on Broadway, receiving a Tony nomination. Read more.
Marva Hicks
May 5, 1956 - September 16, 2022
Marva Hicks was a respected actress and singer known for her distinctly sultry alto voice and eye catching performance style. Read more.
Jeff Weiss
April 30, 1940 - September 18, 2022
A notable member of the Off-Broadway experimental theatre scene throughout the latter half of the 20th century, Jeff Weiss was a playwright and actor. Read more.
Robert Kalfin
April 22, 1933 - September 20, 2022
A director and producer, Robert Kalfin was known for his psychological intensity and dramaturgical rigor throughout the Off-Broadway scene. Read more.
Rita Gardner
October 23, 1934 - September 24, 2022
Immortalized as the original Luisa in The Fantasticks, Rita Gardner was also an acclaimed teacher. Read more.

Charles Fuller
March 5, 1939 - October 3, 2022
Pulitzer Prize winning playwright Charles Fuller passed away prior to the national tour of his heavily awarded A Soldier's Play. Read more.
Mickey Calin
November 22, 1935 - October 10, 2022
Mickey Calin was hand selected by choreographer-director Jerome Robbins to originate the role of Jets leader Riff in West Side Story. Read more.
Angela Lansbury
October 16, 1925 - October 11, 2022
Legendary star of the stage and the screen, Angela Lansbury passed away at the age of 96, less than a year after receiving a Lifetime Achievement Award from the Tony Awards. Read more.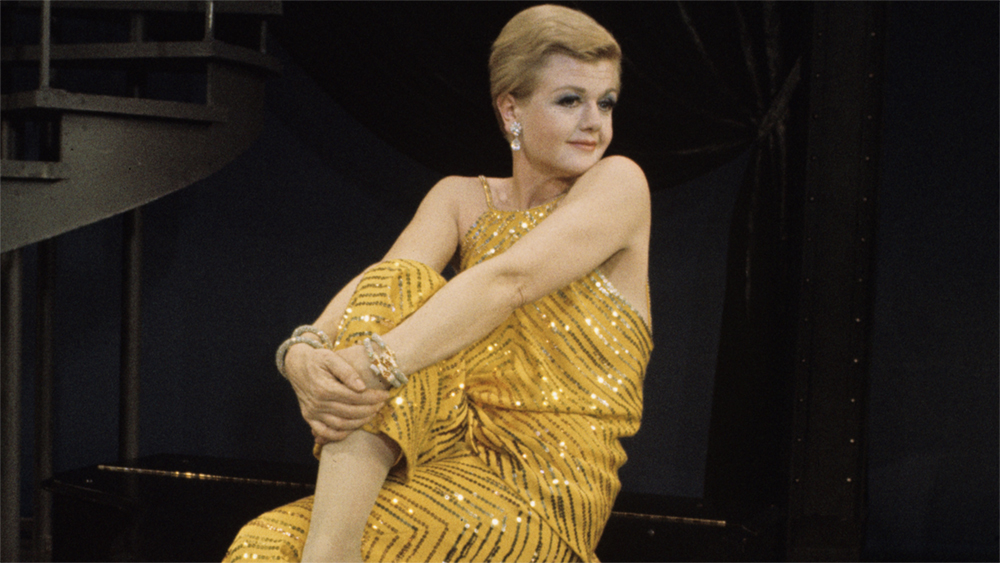 Max Woodward
June 20, 1946 - October 14, 2022
The longtime vice-president of the Kennedy Center began work at the cultural center the week it opened, and remained a part of its leadership for 45 years. Read more.

Susan L. Schulman
Susan Schulman was a longtime theatrical press agent and publicist for the likes of Katharine Hepburn, Glenn Close, Lauren Bacall, and more. Read more.
Joanna Simon
October 20, 1936 - October 19, 2022
Joanna Simon was the eldest of the musical Simon sisters, and a renowned operatic mezzo soprano. Read more.
Lucy Simon
May 5, 1940 - October 20, 2022
The Tony nominated composer of The Secret Garden passed away one day after her elder sister. Read more.
Julie Hughes
September 7, 1941 - October 21, 2022
Julie Hughes was a prominent casting director, working on nearly 90 different Broadway productions. Read more.
Chet Walker
June 1, 1954 - October 21, 2022
The Tony nominated choreographer was one of the leading interpreters of the style of Bob Fosse, leading to his conceiving and choreographing the legendary dance revue Fosse. Read more.
Seymour "Red" Press
February 26, 1924 - October 24, 2022
A prolific music coordinator and musician, Seymour Press worked on more than 100 Broadway productions. Read more.
Douglas McGrath
Douglas McGrath was a talented Tony nominated writer, who passed during the run of his solo autobiographical show Everything's Fine. Read more.
Aaron Carter
December 7, 1987 - November 5, 2022
The troubled child star was one of the last teen idols of the 20th century, appearing onstage in Seussical and The Fantasticks. Read more.
Michael Butler
November 26, 1926 - November 7, 2022
Michael Butler left behind a promising career in politics to pursue producing the seminal hit musical Hair in the late 1960s. Read more.
Kevin Conroy
November 30, 1955 - November 10, 2022
A classically trained actor, Kevin Conroy reached pop culture immortality as the voice of Batman and Bruce Wayne throughout animated properties of the DC superhero. Read more.
Susan Kikuchi
October 4, 1948 - November 14, 2022
Susan Kikuchi was a member of a dance dynasty that inspired and elevated the work of choreographers Martha Graham and Jerome Robbins. Read more.
Michael Feingold
May 5, 1945 - November 21, 2022
The esteemed theatre critic was twice a finalist for the Pulitzer Prize for his work at The Village Voice, in addition to his extensive work as a translator. Read more.
Freddie Roman
May 28, 1937 - November 26, 2022
Freddie Roman was an observational stand-up comedian and comedy writer from the Borscht Belt set. Read more.

Quentin Oliver Lee
January 28, 1988 - December 1, 2022
A classically trained vocalist, Quentin Oliver Lee was a company member in the 2021 revival of Caroline, Or Change, as well as the touring production of The Phantom of the Opera. Read more.
Ronald Dennis
October 2, 1944 - December 17, 2022
A lifelong advocate for AIDS related charities, Ronald Dennis originated the role of Richie in A Chorus Line. Read more.
Sarah Schlesinger
The celebrated lyricist and librettist was a key member of the Graduate Musical Theatre Writing program at New York University, Tisch School of the Arts. Read more.
Stephanie Bissonnette
October 26, 1990 - December 17, 2022
Stephanie Bissonnette was an original cast member of Mean Girls, and a part of the COVID-19 documentary Ensemble. Read more.
Christopher Tucker
The preeminent makeup and prosthetics designer was responsible for the character-defining deformity in The Phantom of the Opera. Read more.