The Drama Book Shop has announced the launch of its online shop, which makes the thousands of scripts and theatre books to be found at the New York store available worldwide.
Featured on the site will also be staff recommendations, new plays, themed monthly selects, and more. Currently honoring Women's History Month, the online store will feature recommendations celebrating comedy, jazz, and spring alongside Library Week and Earth Day in April, Asian Pacific American Heritage Month in May, and Pride Month in June.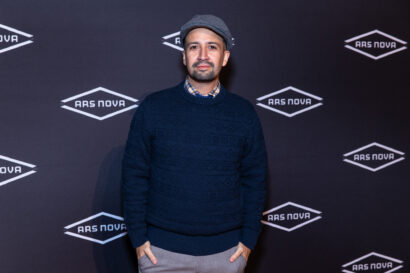 The bookstore, now running for 104 years, was founded by the Drama League in 1917 and became independent in 1923. The bookstore has had a few owners over the years and faced closure due to rent increases in 2018. Within hours of the announcement that the store would close, Lin-Manuel Miranda joined forces with long-time collaborator director Thomas Kail, producer Jeffrey Seller, and theatre owner James L. Nederlander to purchase the shop; their efforts saved the theatrical institution and community space where Miranda wrote and developed much of In the Heights.
LOOK: Go Inside Drama Book Shop's Reopening in NYC

The shop moved locations and re-opened June 10, 2021 with an interior imagined by Hamilton scenic designer David Korins and his team as an homage to 20th century European cafés and reading rooms.
For more information, visit DramaBookShop.com.