Each month for a year Prudential is gifting free tickets to theatre fans from across the U.S. with the Prudential Standing Ovations Ticket Giveaway, presented by Playbill. For the chance to win, entrants are answering the question, "Which Broadway character or song inspires you, and why?" in a short essay or video. Read a few of last month's most stirring responses below.
Want to share your own story and enter to win your own Broadway tickets? Click here.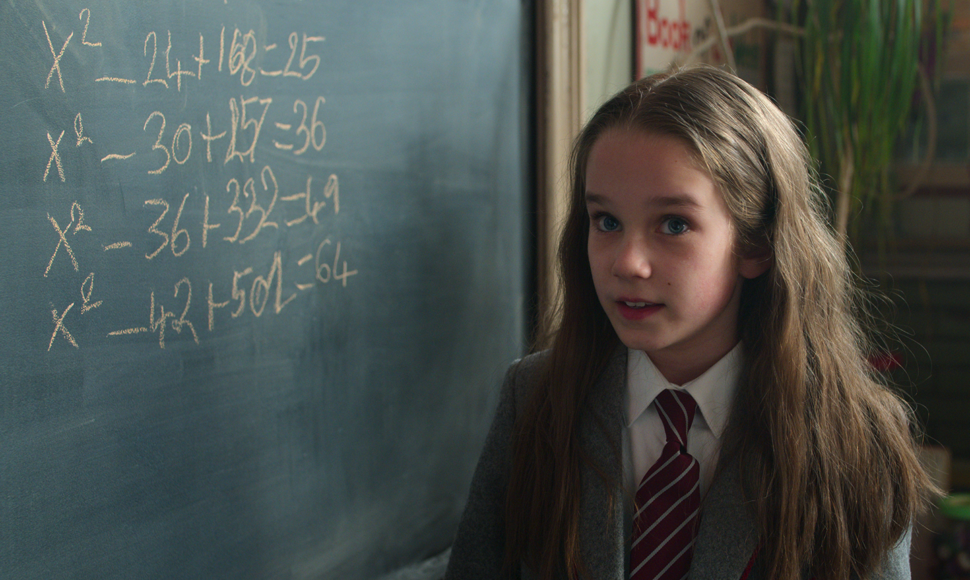 Alaina Hereen: "I am inspired by Matilda! She is not deterred from standing up for herself and others by her small stature. She is smart and brave and demonstrates a certain naïvety that allows her to stand up to the corrupt adults in her life. I have always been much smaller than my peers and am constantly learning how to be self-empowered and confident. I love the song lyrics 'You mustn't let a little thing like little stop you,' because it is powerful statement that encourages me to dream ambitiously and to stand up for justice. Matilda appreciates the power of friendship and can see the good in people who treat her terribly. This is something I strive to do! I admire Matilda's quiet confidence and the way she views the world. She doesn't let other people's negative opinions of her upset her and she is so deeply confident in her identity."
Christopher Marks: "I remember the first time I watched Waitress, the number 'Opening Up' blew my mind inside-out. The number of perspectives told so seamlessly, the set lowering into view—it felt like the very best of Broadway, theatre, and humanity. Every time I listen to that original cast recording, I remember my first night seeing the show and it inspires me to no end to live well, take risks, and collaborate with my friends and loved ones to create good work."
Hitchweist Juste: "It wasn't until the first time I saw A Strange Loop that I finally saw the true power of Black American theatre. Getting to witness the bravery of the actors on stage, and how they navigate the heavy subject matter of the show was something I never thought I'd see. Usher is a character that resonates in me so much that it made my entire mind blown with all of the direct representations of my life, with his relationships with the people around him and with himself, but especially his relationship with his mom. Usher has to come to terms with himself in his own view as well as the views of the world so he can feel even a small speck of rooted identity in the queer, Black artist communities in NYC. I have experienced this for years, and I could never quite put all the ideas into words or find helpful solutions to guide me, but Usher clearly depicts the struggles and triumphs of the Black male queer experience. That was the best gift I have ever received from the theatre, especially from a Broadway show. I am changed because of A Strange Loop and Usher."
Lauren Powers: "'Suddenly Seymour' is such a beautiful song about discovering your worth when it's been in front of you the whole time. You watch Little Shop and are presented with a woman who has been abused time and time again, starting from her childhood into her adulthood. She is a punching bag for those around her, except for Seymour, who treats her well without any expectation of anything back. For her, she finally sees that she's deserving of love without abuse—and we feel her confidence radiate and grow until the song ends in a fiery and beautiful belt coinciding with Seymour's feeling of adoration. We can all take an important message away from 'Suddenly Seymour,' that we are all deserving of love without consequence or abuse. That love should not be transactional. That love is built on trust and respect."
Dawn Mitesser: "Fanny Brice, 'People. People who need people.' How true this is! The world would be a better place if everyone realized this! It makes me want me to look for the good in everyone, and to try not to look at the bad. The Fanny Brice character never gave up on what she wanted. Her passion, the love she has—what a great inspiration for us all!"
Janiyah May: "Rodgers and Hammerstein's Cinderella. I grew up watching the movie with Brandy and Whitney Houston, and I've always loved the soundtrack from both the movie and the Broadway studio recording. I particularly love the song 'Do I Love You Because You're Beautiful?.' I love this song because it faces the question most people think about when they see a love-at-first-sight romance. Do I really love you, or do I just lust for you? I also love this version of Cinderella. She is independent and resilient. Even when she is berated and beaten down by her stepmother and sisters, she never gives up hope that she can be free of her situation and live the life that she wants to. She has been an inspiration to me my whole life."