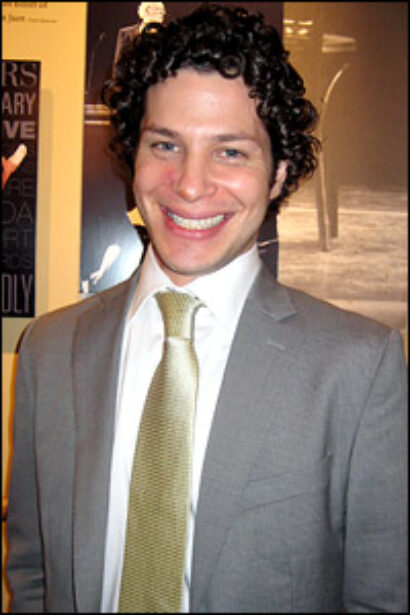 Directed by In the Heights' Thomas Kail, the production will officially open Oct. 21.
The National Football League will produce with Tony Ponturo and Fran Kirmser. In a statement, Tracy Perlman, the league's vice president of entertainment marketing and promotions, said, "Football and Broadway are both iconic American forms of entertainment, and the N.F.L. is proud to bring these two unique and passionate audiences together under one roof. Lombardi's charisma and coaching style were legendary – and intensely theatrical."
Director Kail added, "Circle in the Square is a uniquely intimate arena that will allow every audience member to feel like they have an all-access sideline pass to Lombardi's life, both on the field and off. I'm excited and honored to bring the drama that plays out week after week on the field to the stage, and to a new audience on Broadway."
The multi-character play about the Green Bay Packers coach is by Oscar winner and Steppenwolf Theater Company member Simonson. According to Simonson, the new play Lombardi is a completely different play from the one that he wrote, Lombardi: The Only Thing, which premiered at Madison Rep in Wisconsin in fall 2007. The previous play was inspired by David Maraniss' book "and told a completely different story in another style," he said.
Lombardi will play a pre-Broadway engagement July 22-28 at the Mahaiwe Performing Arts Center in Great Barrington, MA. Tickets will go on sale to the general public April 19 by phone at (212) 239-6200 or online at www.telecharge.com.
*
Playwright Simonson is an ensemble member of the renowned Steppenwolf Theatre Company, a post he maintains while working as a writer and director for film, television, theatre and opera. Most recently he completed a documentary for HBO called "Studs Terkel: Listening to America." His documentary "A Note of Triumph: The Golden Age of Norman Corwin" won the 2006 Oscar for Documentary Short. That film also received a nomination from the International Documentary Association (IDA) for Distinguished Achievement. He was also nominated for an Oscar for his documentary "On Tiptoe: Gentle Steps to Freedom" in 2001. Other films include "Hamlet" (co-directed with Campbell Scott) for Hallmark Entertainment, and an independent feature, "Topa Topa Bluffs." His directing and writing credits in theatre include work at Steppenwolf Theatre, The Huntington Theatre, Milwaukee Rep, Kansas City Rep, The Kennedy Center, Pasadena Playhouse, Seattle Rep, Milwaukee Rep, Arizona theatre, San Jose Rep and Court Theatre in Chicago. His work at Steppenwolf includes premieres of his plays Carter's Way, Honest and Fake; and Nomathemba (co-written with Ntozake Shange and Joseph Shabalala), and The Song of Jacob Zulu, which was invited to the Perth International Arts Festival, ran on Broadway, and received six Tony nominations including Best Director.
His several plays include published works Bang the Drum Slowly and Work Song (co-written with Jeffrey Hatcher) and the adaptation of Kurt Vonnegut's Slaughterhouse-Five, all of which have been produced at theatres across the country.
For more information on Lombardi, visit www.lombardibroadway.com.