*
In recent years, it has become increasingly popular for pop-rock stars to make a splash as composers (and sometimes lyricists) on Broadway. I'm not talking about jukebox musicals that mine artists' existing catalogues, like Beautiful: The Carole King Musical, Mamma Mia! or Jersey Boys. I'm talking about the pop artists who set pencil to paper and write us a brand-new musical. Perhaps it's the allure of a Tony Award, or child memories of parents' cast recording albums, but the goal of writing a Broadway musical is one that's been shared by a good number of recording artists over the years.
Though having a big star above the title used to be enough to sell a big-scale Broadway production, producers and film studios looking to adapt their hit movies are increasingly turning to tried-and-true hit-makers from the pop-rock community to lend their names to Broadway musicals in the hopes that their input will lead to financial success. Of course, on the list of examples of this trend there are both hits and disappointments, but the Broadway efforts of writers from the pop-rock idiom have also yielded unlikely surprises and shown the "Broadway sides" of artists usually focused primarily on producing hit singles and albums, not musicals with musical moments inspired by characters and conflict within a dramatic setting.
Next up for pop stars on Broadway is Sting's The Last Ship, inspired by his childhood in the shipbuilding town of Wallsend in North England. The new musical, which began previews Sept. 29, attempts to dramatize attempts the closure of a local shipyard and its effects on the local community. Also in development are musical versions of the movies "Diner" and "Waitress" with scores Sheryl Crow and Sara Bareilles respectively, as well as Tori Amos' The Light Princess and Duncan Sheik's adaptation of American Psycho, which may soon make their U.S. premieres after productions in the U.K.
To examine this trend of pop stars that have turned toward Broadway (to varying degrees of success), we've taken a look at eleven of the most colorful examples. Click through to read our picks.
Cyndi Lauper – Kinky Boots
"Time After Time" and "True Colors" singer Cyndi Lauper made a Broadway smash in 2013 with her debut musical, Kinky Boots. Collaborating with Tony Award-winning book writer Harvey Fierstein to adapt the 2005 film of the same name (itself based on a true story), Lauper crafted a vibrant, character-specific score that earned her a Tony Award for Best Original Score — the first time a woman has won alone in that category. In addition to writing catchy tunes like "The Sex Is In the Heel" and "The Land of Lola," Lauper proved herself capable of writing songs that further the musical's plot and illuminate its characters. "The Most Beautiful Thing in the World" sets up the world of the show and its characters' back stories with incredible economy, and "I'm Not My Father's Son" gives the show's protagonists, reluctant shoe manufacturer Charlie and drag queen Lola, a moment to reflect on the common ground that they share. Aside from the Tony, Lauper's accomplishments also earned the show's cast album the 2014 Grammy for Best Musical Theater Album.
Elton John – Billy Elliot, Aida, and Lestat
Legendary singer-songwriter Elton John may have had his Broadway debut in 1997 with a show not written for the stage, The Lion King, but he was quick to return in 2000 with Aida, an adaptation (with lyricist Tim Rice and book writers Linda Woolverton, Robert Falls and David Henry Hwang) of Verdi's classic opera with a bold, unabashedly pop-inflected score featuring song like "Elaborate Lives" and "The Gods Love Nubia." The show's catchy tunes helped John and lyricist Tim Rice take home the 2000 Tony Award for Best Original Score and the Grammy for Best Musical Theater Album in 2001. Aida had a healthy run of more than four years and has gone on to be produced around the world. John's next outing was a 2006 adaptation of Anne Rice's "The Vampire Chronicles," entitled Lestat. Despite some standout musical moments, the musical, written with Woolverton and John's regular pop lyricist Bernie Taupin, couldn't overcome the critical drubbing it received and closed after little more than two months of performances. John made a strong comeback in 2008 with Billy Elliot, a stage adaptation of the 2000 film with book and lyrics by original screenwriter. Billy Elliot won the 2009 Tony Award for Best Musical and ran for nearly four years. Its showstopper, "Electricity," was also recorded by John and released as a single.
Duncan Sheik – Spring Awakening
Duncan Sheik may never have made it quite as big as John Mayer or Jason Mraz, the closest musical comparisons to his earnest singer-songwriter approach to music, but hum a few bars of "Barely Breathing," his 1996 debut single, and most people are bound to join in and complete the line. Though Sheik never stopped making pop music, his focus has turned increasingly to theatre. He's penned a number of stage musicals, including Nero, The Nightingale and American Psycho, but his only Broadway outing to date is Spring Awakening. Thanks to a bold, R-rated score by Sheik and book writer-lyricist Steven Sater, including songs like "The B*tch of Living" and "Totally F*cked," Spring Awakening was able to appeal to a whole new generation of theatregoers. Despite being based on a 1906 play by German playwright Frank Wedekind, director Michael Mayer's theatrical conceit of having the show's angsty young characters pull cordless mics from their school jackets and burst into song felt like a genuinely fresh concept. Sheik and Sater's musical won a slew of awards upon its debut, including the Tony Awards for Best Musical and Best Original Score, as well as the Grammy for Best Musical Theater Album.
David Bryan of Bon Jovi - Memphis
Bon Jovi keyboardist and occasional songwriter David Bryan made a splash on Broadway in a big way with 2009's Memphis, which he co-wrote with I Love You, You're Perfect, Now Change book writer and lyricist Joe DiPietro. Loosely based on the true story of a Memphis DJ (here named Huey) who was one of the first to give air time to black artists in the 1950s, Memphis won Tony Awards in 2010 for Best Musical and for Best Original Score. The show's score, which features "Colored Woman," a lovely, understated solo moment for lead character Felicia (played on Broadway by Montego Glover), and the boisterous full-cast finale "Steal Your Rock 'N' Roll," lives on through a 2010 cast recording featuring Glover and the rest of the original Broadway cast, including Chad Kimball as Huey. Bryan and DiPietro also collaborated on a musical version of the cult film The Toxic Avenger, which played Off-Broadway in 2009 and has had several regional productions since.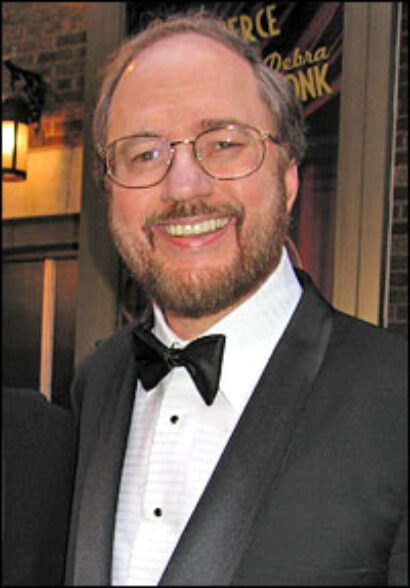 Rupert Holmes – The Mystery of Edwin Drood
Singer-songwriter Rupert Holmes had been known for his hugely popular hit "Escape (The Piña Colada Song)" years before he made his Broadway debut in 1985 as composer, lyricist, book writer, and orchestrator of The Mystery of Edwin Drood. Based on the unfinished novel by Charles Dickens, Holmes's ingenious musical version uses a brilliant audience-participation choose-your-own-ending conceit that makes for a slightly different show at just about every performance. The show took home Tony Awards for Best Musical, Best Book and Best Original Score in 1986 and was recently revived to acclaim in 2012 by Roundabout Theatre Company. In creating the musical, Holmes used his fascination with English musical hall to infuse his show with a sense of boisterous wit. The eerie ballad "Moonfall" and the jaunty "Don't Quit While You're Ahead" are just a few highlights from its charming score, which has been preserved on two major cast recordings, the original Broadway cast recording from 1985 and the Roundabout revival recording from 2012.
Though Dolly Parton's musical adaptation of 9 to 5 opened and closed in 2009 and ran a disappointingly short 148 regular performances, the show did give Parton a chance to prove her mettle as a capable musical theatre composer. With a book by the movie's original co-writer Patricia Resnick, the musical retained most of what made the original movie a hit but added country-pop tunes from Parton that gave the musical real flair. The movie's title theme, "9 to 5," remained a part of the musical, but new songs like "Shine Like the Sun" and original cast member Stephanie J. Block's show-stopping second-act number "Get Out and Stay Out" were just as catchy. With Block in Jane Fonda's role from the movie, as well as Allison Janney in Lily Tomlin's and Megan Hilty filling Parton's shoes, it's possible that the show, despite its charms, seemed to blend in amongst a host of other recent screen-to-stage productions, including Billy Elliot and Shrek the Musical in the same season. Parton nevertheless received a deserved Tony nomination for Best Original Score for her work on the show.
Though backstage drama between Broadway producer Rosie O'Donnell, composer Boy George and cast member Raúl Esparza overshadowed what happened on stage during the Broadway run of Taboo from 2003 to early 2004, the show's score had little to do with its demise after just 100 regular performances. An autobiographical show written with book writers Charles Busch and Mark Davies and based on Boy George's early years as part of the London club scene, Taboo focused on Boy George but also on club darling Leigh Bowery, who opened the London club from which the musical borrows its name. The musical began its life in London in 2002, where O'Donnell took note and decided to produce its Broadway incarnation. A bold (and perhaps off-putting) marketing campaign, that included ads featuring Leigh Bowery cruising in a men's room, complete with urinal imagery, may have contributed to the show's brief run, but the show's brilliant score, which features the haunting "Stranger In This World" and "Petrified," a show-stopper for original Broadway cast member Esparza, live on. A recent 54 Below reunion concert brought together much of the show's original cast for a celebration of Taboo's score, which earned Boy George a Tony Award nomination for Best Original Score.
Dave Stewart of the Eurhythmics – Ghost
Among the more flawed Broadway attempts by noted pop stars is Ghost, which was written by the Eurhythmics' Dave Stewart alongside Bruce Joel Rubin and Glen Ballard. Based on the 1990 movie of the same name, Ghost borrowed "Unchained Melody" from its source material but otherwise featured an original score. Largely faithful to the plot of the movie, and featuring incredible on stage illusions by Paul Kieve, the show has a few standout songs, including "With You," a ballad for Molly as she grieves the lost of her love, and "I'm Outta Here," a rousing second-act number for psychic Oda Mae, but the rest of the score is mostly undistinguished. Though the West End production of the musical ran somewhat longer than the production on Broadway, neither was able to break the two-year mark.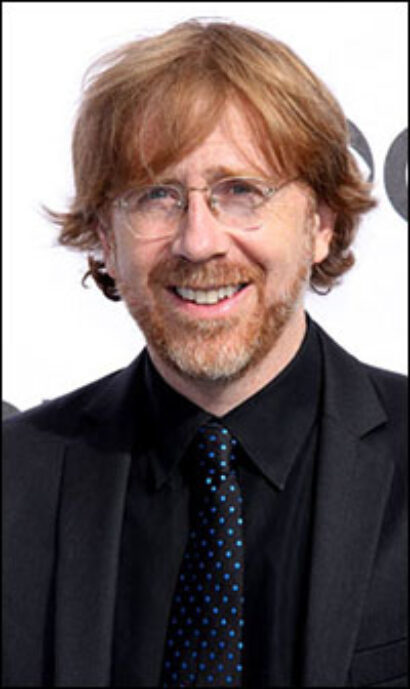 Trey Anastasio of Phish – Hands on a Hardbody
If Trey Anastasio of noted "jam band" Phish seems an unlikely Broadway composer, having written Hands on a Hardbody alongside co-composer and lyricist Amanda Green and book writer Doug Wright, that's because he is. His rootsy groove-inflected musical style was the right match, though, for an unconventional property like Hands on a Hardbody, which is based on a fairly obscure 1997 documentary of the same name about an annual Texas endurance competition in which entrants hold their hands on a pick-up truck, with the last man or woman left standing taking home the truck as a prize. It's a shame then that his musical contributions weren't contained within a better overall package. The show, which featured an outstanding cast and slick, if simple, production, was nevertheless constrained by its premise. With the cast's hands remaining mostly planted on the same truck throughout the show's run time, the musical lacked drama and suspense and closed on Broadway after a mere 28 regular performances. Anastasio and Green were nominated for the Tony Award for Best Original Score regardless, which includes country-pop tunes like "If I Had This Truck" and "Keep Your Hands On It," and the uproarious gospel number "Joy of the Lord," led by original cast member Keala Settle, who also received a Tony Award nomination for her performance.
Bono and the Edge of U2 – Spider-Man: Turn Off the Dark
Most avid theatregoers are by now familiar with the fraught behind-the-scenes drama of Spider-Man Turn Off the Dark, which holds the record for most preview performances ever on Broadway with 182. Partway through previews, performances were halted so that Julie Taymor and Glen Berger's book could be retooled by Roberto Aguirre-Sacasa and to give time for Philip William McKinley to implement new staging. Among the changes were a reduction in stage time for Taymor's newly devised mythical villainess, Arachne, and an overall streamlining of the plot that brought the show closer to the Spider-Man franchise's family-friendly comic book and movie roots. Mostly untouched, though, was the show's middling score by Bono and the Edge, who crafted a few great songs, including the climactic "Boy Falls From the Sky" and the elegiac "Rise Above," which marked the death of Peter Parker's Uncle Ben, but which also featured bizarre tunes like the Green Goblin's "A Freak Like Me" and the nearly unintelligible "Sinistereo." Mercifully, the bizarre shoe-shopping song sung by Arachne and a chorus of spider-women, "Deeply Furious," was cut during previews. But the small tweaks that Bono and the Edge were able to make to the score still weren't able to save what ended up being more an elaborate, emotionally vapid spectacle than a satisfying book musical.
Paul Simon – The Capeman
Paul Simon's original musical The Capeman, written alongside poet Derek Walcott (who co-wrote the book and lyrics), is one of the earliest crossover attempts by a pop artist in the world of Broadway. Having debuted in 1998, the musical closed after a mere 68 regular performances. The show is based on the true story of the 1959 murder of two teenagers by caped gang member Salvador Agron, who mistook his young victims for members of a competing local gang. Though Latin pop music singers Marc Anthony and Rubén Blades played young Salvador and older Salvador respectively, their talents couldn't save the show from savage reviews that noted the lack of variety within the show's Latin-inflected score. Despite a 2008 concert at the Brooklyn Academy of Music and a stripped-down three-performance run at the Delacorte Theatre in Central Park in 2010, no fully-staged production of the show has brought the show much attention in terms of a resurgence of interest.
Richard Patterson is a critic and editor for Exeunt Magazine as well as a playwright and lyricist-in-training. Visit him at therichardpatterson.com and follow @broadwaygayby on Twitter.